Launchpads can be incredibly useful tools for when you're chasing enemies or escaping them. That said, here are the locations of all launchpads in Fortnite Chapter 4 Season 4.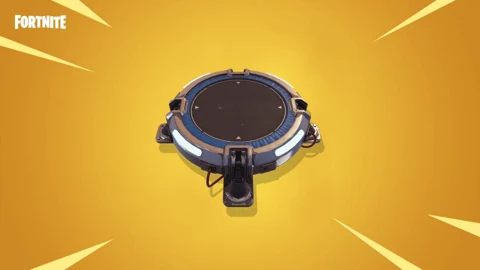 Launchpads made a triumphant introduction to Fortnite in Chapter 3 Season 4. Now, they have become a staple throughout any upcoming seasons and it will continue into Chapter 4 Season 4.
These iconic items have remained on the island, offering players exciting opportunities for movement and strategy. Launchpads have consistently been a fan favorite across various gameplay styles.
In this article, we will provide an overview of the locations of all the launchpads in Fortnite Chapter 4 Season 4.

How To Use Launchpads In Fortnite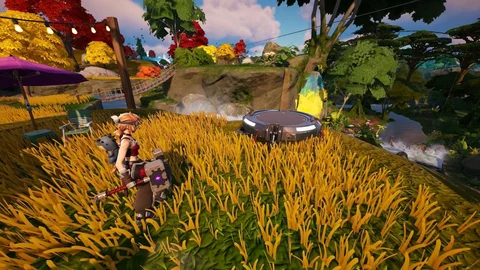 Launchpads are invaluable tools within Fortnite's gameplay mechanics and their significance has only grown in Chapter 4 Season 4.
These devices serve a variety of purposes and cater to different play styles. The most common uses of launchpads include:
Escape Maneuver: When under attack by multiple opponents from various directions simultaneously.

Chasing Damaged Foes: Pursuing an opponent whom you've significantly weakened.

Elevated Advantage: Gaining an elevated vantage point for improved sniping opportunities.

Surprise Attacks: Flying over an unsuspecting enemy for a surprise assault.

Storm Evasion: Swiftly moving away from encroaching storm circles.
Launchpads can play a critical role in Chapter 4 Season 4 as they can help players identify the locations of Forecast Towers. These structures can offer intel that can subsequently be leveraged for a competitive edge as players will know the location of the upcoming Storm Circle.
By adapting these launchpad techniques to your preferred play style, you can greatly enhance your strategic gameplay and increase your odds of success during matches.
If you're looking for the best possible controller in Fortnite mobile, we recommend using the Razer Kishi mobile game controller. It will give you an edge over your opponents.
Where To Find Launchpads In Fortnite Chapter 4 Season 4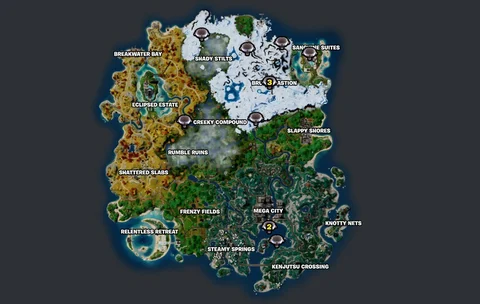 Having gained a better understanding of Launchpads and their pivotal role in Fortnite, it's now crucial to familiarize yourself with their strategic locations on the map. These locations can serve as key advantages during your gameplay.
Here are all the launchpad locations in Fortnite Chapter 4 Season 4:
Brutal Bastion
North of Brutal Bastion
West and East of Creeky Compound
North of Shady Stilts
Sanguine Suites
South of Mega City
This season, launchpads have appeared in familiar locations throughout the map. Only one of the new POIs, Sanguine Suites, hosts one launchpad.
We have provided you with comprehensive information on utilizing Launchpads effectively in Fortnite. Now, it's your turn to dive into the Battle Royale arena and wield Launchpads like a seasoned pro.

For more Fortnite guides, you may be interested in:
This article contains affiliate links which are marked with [shopping symbol]. These links can provide a small commission for us under certain conditions. This never affects the products price for you.