Arena Breakout's first global beta test has been announced.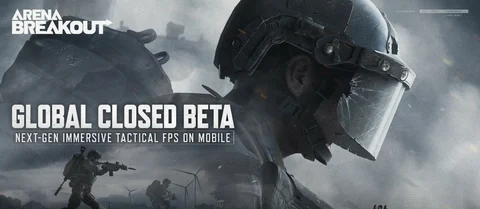 The wait is finally over for fans of tactical first-person shooters, as Arena Breakout has announced its first global closed beta test (CBT).
The Android CBT will be available in multiple regions starting from February 17, including Australia, Canada, Mexico, New Zealand, the Philippines, the United Kingdom, and the United States. On March 9, the CBT will expand to include Brazil, Indonesia, and Japan.

Mark the date! We are excited to officially announce that Arena Breakout global closed beta test will start on February 17th.
The beta will feature a brand new map, along with multi-language support on both Android and iOS.
Sign up for the beta here: https://t.co/x8RjdMKDm1 pic.twitter.com/r6KmMWBaR2

— ArenaBreakout (@Arena__Breakout) February 7, 2023
The CBT for iOS users will take place in March, with specific dates to be announced. This global CBT offers players from around the world the opportunity to experience the game before its official launch.
Inspired by Escape from Tarkov, Arena Breakout takes place in a fictional Eastern European state after a catastrophic war. The game features two game modes, Tac Ops and Covert Ops, and four maps: Farm, Valley, and North Villa, with a new map, Armory, being introduced in this upcoming test.
In Tac Ops, players purchase weapons and gear and head into one of the maps to hunt down other players and NPCs, taking their loot and attempting to extract safely with their team. In Covert Ops, players enter the game with randomly generated weapons and gear and must extract safely to keep their loot.
The game also features an extensive gunsmithing system, with over 700 weapon attachments and hunger and injury/medical systems, setting it apart from other mobile games.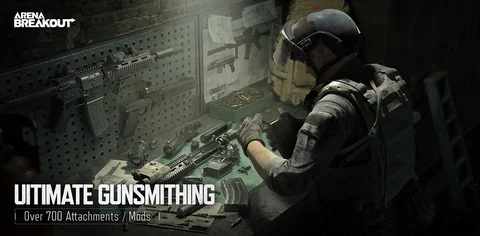 In this latest CBT, along with the new map, there will be multiple supported languages, making the game even more accessible to players worldwide. The game will also offer a LITE version for lower-end devices, so gamers with less powerful smartphones can still enjoy the tactical first-person shooter experience.
Players can register for the CBT on the official Arena Breakout website.
For more mobile gaming news and guides, check out: