Get a free M4A1 bundle through Arena Breakout's Twitch Drops campaign.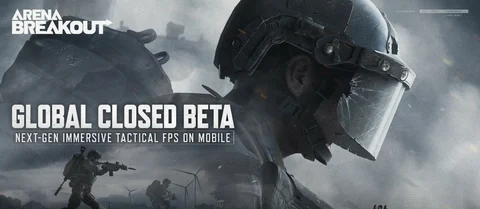 Arena Breakout launched its global closed beta test (CBT) last week, allowing players from several countries, including the US and the UK, the chance to play the game.
What those lucky enough to take part have found is a highly sophisticated tactical shooter, which is obviously inspired by Escape from Tarkov, the extraction shooter that has taken over Twitch at various points since its release, most notably in 2020 and 2021, when the game's expert use of Twitch Drops saw viewership explode.
MoreFun Games, the developers behind Arena Breakout, are looking to replicate Escape from Tarkov's success in more ways than one. and have also implemented Twitch Drops for Arena Breakout.
Arena Breakout - Twitch Drops
Arena Breakout has gotten Twitch Drops, which allow you to claim a free M4A1 bundle.
Twitch Drops is coming!
Go now! https://t.co/02ZVprDY6Z
Watch any Arena Breakout stream on Twitch from Feb 19 to Mar 17 UTC+0, for more than 30 mins to claim a Full Bundle!#ArenaBreakout #closedbeta #shootnloot pic.twitter.com/IUv1rXYTjw

— ArenaBreakout (@Arena__Breakout) February 18, 2023
To get your M4A1, follow these instructions:
Log in to your Twitch account and head to the Arena Breakout category.
Watch an Arena Breakout stream for 30 minutes.
Once the 30 minutes are up, you will receive a pop-up/notification stating you have earned your Twitch Drop.
Follow the instructions to link your Arena Breakout account to Twitch
You will now receive your reward in your in-game mailbox within 24 hours.
Likely, this is just the first of many Twitch Drops we will see for Arena Breakout, and now that you have your account linked, receiving them will be easier next time.
We will update this page with any more information, including expected rewards, when we hear of them.
For more mobile gaming news and guides, check out: