Boom Beach: Frontlines has seen its development halted, with the servers to come down early next year.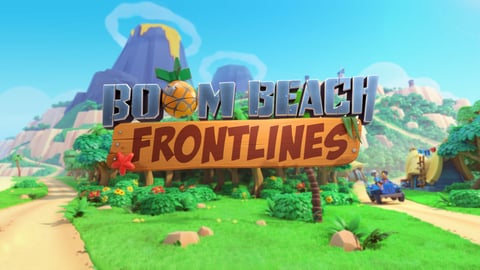 Boom Beach: Frontlines, the team-based shooter from Super Ape, based on Supercell's strategy title of a similar name, is to shutter its doors with development halted and the servers coming down at the end of the month.
Hello Commanders,

We've made the very difficult decision to end the development of Boom Beach: Frontlines.

Thank you for your amazing support, for sharing your feedback and fun ideas, and for being such an incredible community for our game.

Read more: https://t.co/av1mHQ9JCy pic.twitter.com/R255QCQcv9

— Boom Beach: Frontlines (@BoomBeachFL) November 28, 2022
It's the third Supercell-backed game this year to come to such an end. In August, the puzzle and adventure game Clash Quest announced it was closing down, and earlier this month, the village-building game Everdale saw its servers finally come down - both games, like Boom Beach: Frontlines, were a little over a year old.
The game's servers won't come down straight away, remaining open until January 16, 2023.
In a post to the Boom Beach: Frontlines subreddit, the developers expanded on the reason for the closure:
Even with all our efforts over the past year – introducing major features, redesigning progression, balancing the core gameplay, and much more – we felt that Boom Beach: Frontlines was still not reaching the expectations we had set for it.

We want to thank the community for all the incredible support and passion you have shown to Boom Beach: Frontlines. The ideas, suggestions, and feedback you shared on Discord, Twitter, YouTube and beyond have inspired us and allowed the team to make great improvements to the game. We would also like to thank our content creators who put massive efforts into bringing entertaining and insightful content to the Boom Beach: Frontlines community.
Boom Beach: Frontlines soft-launched in October of last year and was available in 20 countries by August. Clearly, the interest in the title wasn't enough for Supercell, who have shown in recent months that only the highest-performing games will be kept on their roster.
Boom Beach: Frontlines Servers To Come Down, Players Offered Item Transfer
Like previous closures of Supercell games, Boom Beach: Frontlines will stop new players from being able to download the title and halt most in-game spending.
There will also be a process to transfer your in-game Gems to another title. However, this will not be available to other Supercell games, but instead, to other Space Ape games, which include Beatstar, TRANSFORMERS: Earth Wars, Rival Kingdoms: Ruination, and Fastlane: Road to Revenge.
To do so, you will need to contact Player Support, which you can do by following these steps.
Open the Settings tab in-game
Click "Contact Us"
Let us know what game you would like to transfer your Gems to.
From December 1, the Season 14 premium Beach Pass will be free to claim from the in-game shop; the Big Beach Pass will cost 500 Gems. The Beach Pass will also include unreleased cards such as Cryo Sniper, Mega Drill, and Monowheel.