This guide talks about how you can find your referral code in Peridot.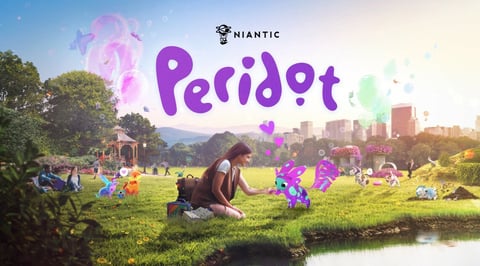 Peridot referral codes are unique codes that you can use to invite players to receive various in-game rewards. Its primary use is to promote the game while rewarding players and building a community, as anyone using your referral code can add you as a friend, chat with you, view your profile, etc.
While you can get many referral codes from our Peridot referral codes and how to use them guide, finding your referral code to share with the community is a difficult task as the option is well hidden.
Many new players don't know how to get their referral codes in Peridot. And seeing that, to help players out, we prepared this handy guide on where to find my referral code in Peridot.
Where To Find My Referral Code In Peridot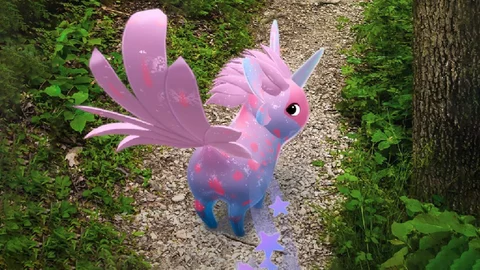 In Peridot, you will find your referral code in the 'Dot and Friends' section that you can access via the Backpack found on the bottom right side of the main screen. To be exact, your referral code is found in the 'Refer Friend' menu available under the Friends tab.
Just follow the below steps to easily find your referral code in Peridot:
Open Peridot
Tap on your Backpack
Select 'Dot and Friends'
Tap on the 'Friends' tab
Select the 'Refer Friend' option
Send or copy your referral code
Whenever you hit a milestone, that is a set number of players using your referral code, you get Diamonds and other rewards.
Here is a screenshot that shares how you can claim the free rewards that you get when players use your referral code: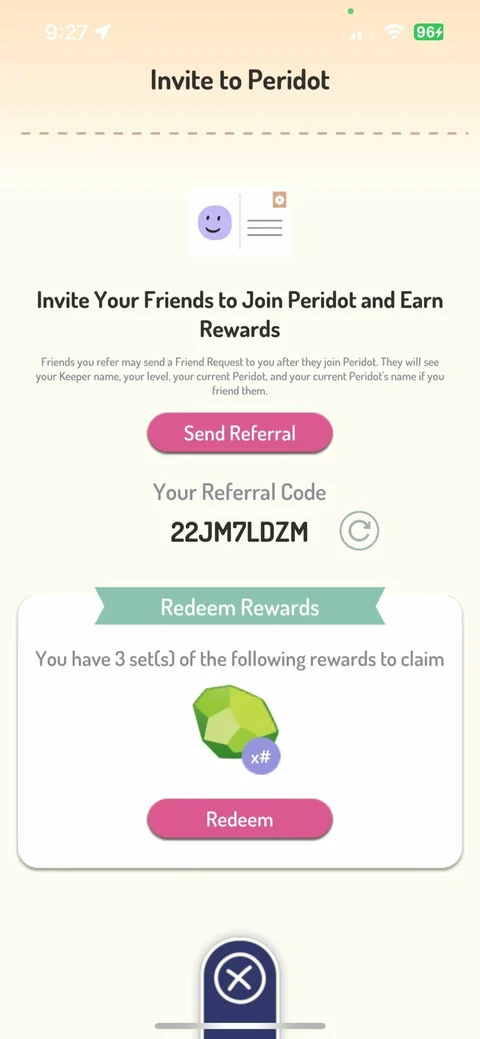 For more Peridot news and guides, check out: