"A Muddy Bizarre Adventure" is the latest adventure to be added to Genshin Impact. Here's all the quest details, tips, rules and rewards!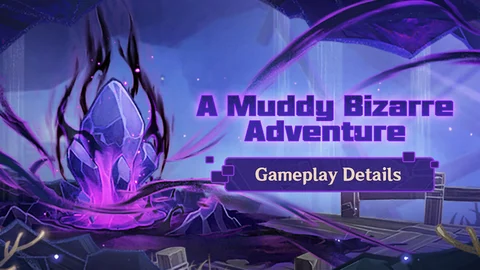 The new Genshin Impact event, A Muddy Bizzare Adventure, runs from June 22 to July 4. The devs describe it as:
For reasons unknown, some dark mud-like substance has come pouring out of the caverns and mines of The Chasm. Help a Sumeru researcher deal with this crisis.
It's a marathon-style adventure with you, the Traveler, required to clean the dark mud from The Chasm. From the first day of the event onwards, there is a new, progressively harder quest unlocked every day. The newly-unlocked quest for each day cannot be started until all the previous day's quests have been completed.
Here are all the latest details about the quest for today, June 22!
A Muddy Bizzare Adventure: Eligibility

But first, there are certain requirements you have to pass in order to even participate in this new adventure. Here they are:
Players need to be Adventure Rank 28 or above.
Complete the "Surreptitious Seven-Star Seal Sundering" World Quest to unlock the Underground Mines of The Chasm.
Obtain the Lumenstone Adjuvant in the World Quest "Chasm Spelunkers." It's advisable to have this upgraded to Level 2.

A Muddy Bizzare Adventure: Transportation Test
In the Transportation Test, Travelers will need to protect Pursina's Spike from the incoming attacks of monsters and defeat all the enemies.
During the battle, the dark mud spilling from the Ley Lines will buff nearby monsters and significantly increase their Attack and Defense.
When these monsters are in areas covered by the dark mud, their abilities will be further increased. With that in mind, it's best to avoid fighting these opponents for prolonged periods of time as doing so will only lead to your downfall.
For this challenge, equip the Lumenstone Adjuvant and use the Blooming Light to clear the dark mud and weaken the monsters to further advance the mud cleaning process.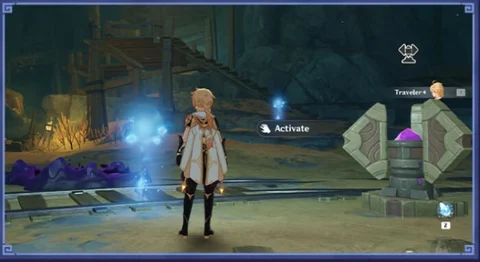 There are some mechanisms around the Challenge Field that can restore energy for the Lumenstone Adjuvant. You can activate these mechanisms before the challenge begins to better prepare for the obstacles in this battle.
But worry not, even if you don't activate them, there will still be some energy replenishment mechanisms on the Challenge Field.
A Muddy Bizzare Adventure: Rewards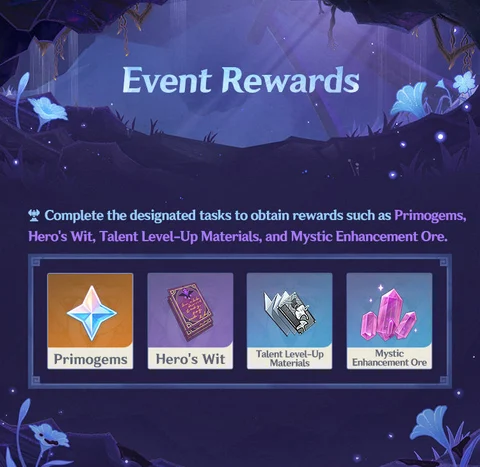 What's a challenge without its rewards? These are the rewards you can expect from completing the tasks:
Primogems
Hero's Wit
Talent Level-Up Materials
Mystic Enhancement Ore
Catch all the details of the upcoming quests on the official Genshin Impact site here.