Rep your love of Genshin Impact with these Sony products.
Sony has announced a collaboration with Genshin Impact, with the hardware giant set to release two Genshin Impact-branded audio products (thanks, Siliconera).
The exact models for the Sony and Genshin Impact collaboration are the SRS-WS1 wireless neck speaker and the LinkBuds S wireless earbuds. The neck speaker will feature the Genshin Impact logo, while the earbuds have the elemental symbols on the back and come in a promotional box featuring Paimon and the Genshin Impact logo.
Sony will also be running Genshin Impact-related events at stores across Japan on January 13, giving would-be buyers a chance to see the devices in person.
This is not the first collaboration Genshin Impact has had with a hardware manufacturer. There's been a OnePlus phone branded with the Genshin Impact character Hu Tao, while Razer has released a series of Genshin Impact gaming accessories and hardware, including a Paimon-themed gaming chair.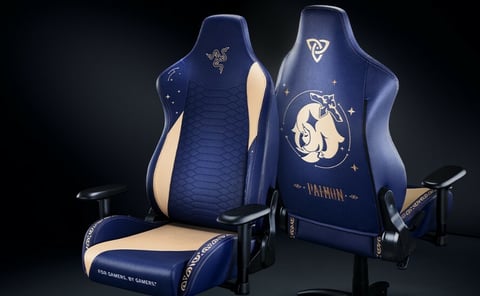 Sony has yet to announce a release date for the products, but with the in-store events expected later this week, the opportunity to get these products must not be far off.
Those keen to get their hands on these Genshin Impact goodies can get to the front of the queue by registering their interest via the Sony website. However, take note it may be that these products are only designed for the Japanese market, with Sony yet to confirm their availability outside of the company.
Since its release in 2020, Genshin Impact has become a global phenomenon. On mobile platforms (iOS/Android) alone, it has generated over USD 4 billion in revenue, with an estimated 126 million global downloads.

For more Genshin Impact news and guides, check out: