The Prime Gaming rewards for Genshin Impact in February 2023 have been revealed. Here's a look at it and how you can get them.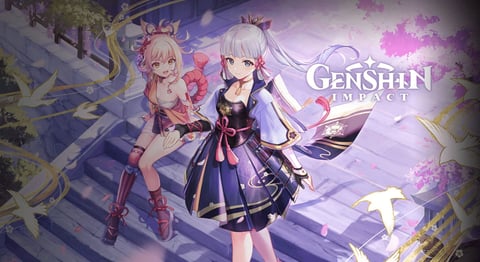 Amazon and HoYoverse have teamed up to provide exclusive Prime Gaming rewards for Genshin Impact. The limited-time collaboration will offer eight monthly in-game items - held between November 2022 and July 2023 - that include currencies, resources, and more.
The February 2023 rewards for Genshin Impact are currently live. Here's everything you need to know about what's up for grabs and how you can claim them.
How To Get Amazon Prime Gaming Subscription In Genshin Impact
An Amazon Prime Gaming subscription will cost $5.99 per month. You can start a thirty-day free trial before you have to start paying monthly subscription fees. This free trial can be canceled at any time during the thirty days. You can sign-up for a Prime Gaming subscription through the official site.
How To Claim Genshin Impact Prime Gaming Rewards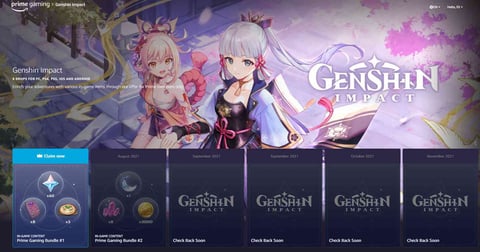 You can claim your Prime Gaming rewards for Genshin Impact by following these instructions:
Claim your unique 'Redeem Code' from the Amazon Prime Gaming site
Go to the Genshin Impact official website
Select the 'Redeem Code' tab
Log in using either your HoYoverse account or Facebook/Twitter account
Select your server, enter your character nickname, and paste in the redeem code of your choice.
After redeeming a code, you will receive the redeemed items via in-game mail.
Genshin Impact Prime Gaming Rewards - February 2023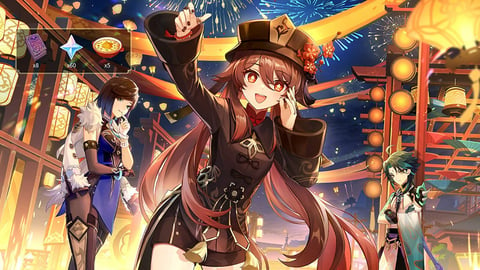 The third batch of Prime Gaming rewards is currently available for Genshin Impact players. Here are all the rewards for February 2023:

60 x Primogems
8 x Hero's Wit
5 x Crab, Ham, and Veggie bake
Be sure to claim these rewards before they expire on February 8, 2023.
Get the latest Prime Gaming rewards for your other favorite mobile games below: