In this guide, we share the list of all Hydro characters in Genshin Impact and look at the best Hydro DPS, support, and healer units.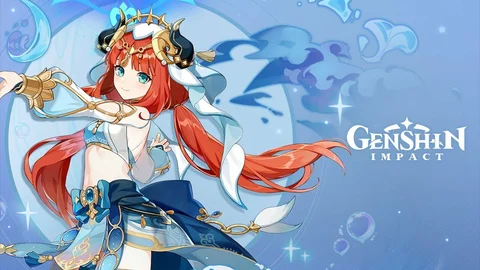 Hydro is one of the seven elements in Genshin Impact that players can use to apply status effects, trigger various elemental reactions, and other similar things using a character with the Hydro Vision.

Now that Genshin Impact is nearing the Hydro-based region, Fontaine's release. Fans of the game are eager to learn about all available Hydro characters in Genshin Impact.
With that in mind, we've prepared this handy guide that not only lists every Hydro character released so far in Genshin Impact but also talks about the best ones that you can use in your team composition.
All Playable Hydro Characters In Genshin Impact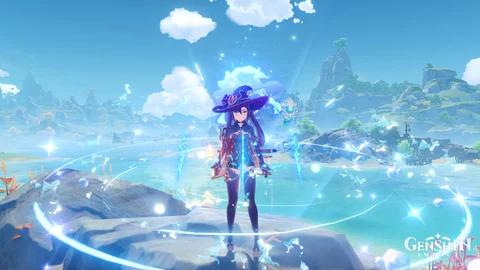 At the time of writing, we have nine Hydro characters in Genshin Impact that players can obtain primarily via the Character Event Wish banners and some from events and other means.
| | | | | |
| --- | --- | --- | --- | --- |
| S.No. | Hydro Character | Rarity | Weapon | Region |
| 1 | Barbara | ⭐⭐⭐⭐ | Catalyst | Mondstadt |
| 2 | Candace | ⭐⭐⭐⭐ | Polearm | Sumeru |
| 3 | Kamisato Ayato | ⭐⭐⭐⭐⭐ | Sword | Inazuma |
| 4 | Mona | ⭐⭐⭐⭐⭐ | Catalyst | Mondstadt |
| 5 | Nilou | ⭐⭐⭐⭐⭐ | Sword | Sumeru |
| 6 | Sangonomiya Kokomi | ⭐⭐⭐⭐⭐ | Catalyst | Inazuma |
| 7 | Tartaglia, aka Childe | ⭐⭐⭐⭐⭐ | Bow | Snezhnaya |
| 8 | Xingqiu | ⭐⭐⭐⭐ | Sword | Liyue |
| 9 | Yelan | ⭐⭐⭐⭐⭐ | Bow | Liyue |
Among the nine playable Hydro characters, we have three four-star units and six five-star units. Now that we have almost reached the near end of the Sumeru region series of updates, with Fontaine, we will get a ton of new playable characters. And since the said region is where the Hydro Archon resides, there's a high chance that many characters will have the Hydro vision.
Note: We will update this section whenever a new Hydro unit is released in Genshin Impact.
Best Hydro Characters In Genshin Impact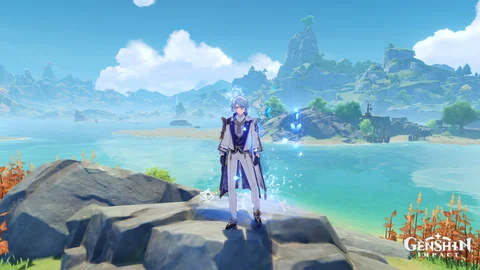 Almost every Hydro character in Genshin Impact released so far is best when performing their respective roles. Mona and Xingqiu are top-tier support units you can use to buff your DPS unit in your team composition.

Kamisato Ayato, Yelan, Childe, Nilou, and even Candace are great damage dealers whom you can use as main DPS. And Barbara and Kokomi will have you covered when it comes to healers.
Now, we know not every Genshin Impact fan is fond of Barbara. But let me remind you! After the introduction of Riftwolfs, who can deal damage to the entire team and not just the active character, can easily inflict damage past shields, deals overtime damage, and possess an enraged mode, and such abilities, having a healer like Barbara who heals the entire team is excellent.
Best Hydro Healer In Genshin Impact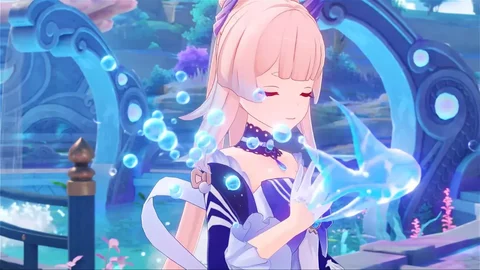 When it comes to the best Hydro healer unit in Genshin Impact, Sangonomiya Kokomi holds the crown. But if you are a free-to-play player, do not worry. If you build Barbara correctly, she can work as a great healer unit in your team.
Best Hydro DPS In Genshin Impact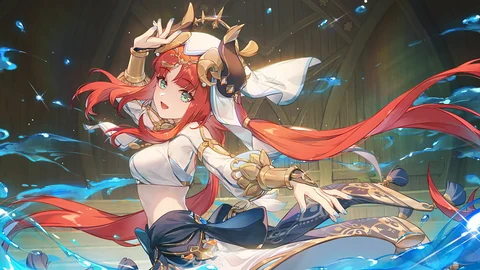 There are three characters, Ayato, Yelan, and Nilou, that we have personally tried out, and we can say they give tough competition to each other. Ayato is a tremendous raw DPS unit, Yelan is a mix of support and DPS, and Nilou is the best Hydro DPS unit whose skills align well with the different elemental reactions.

But if we have to choose one, we will go with Nilou as Ayato is a great DPS unit, but to use his full potential, you need a particular team composition, whereas Nilou can work with almost any team comp.
Best Hydro Support In Genshin Impact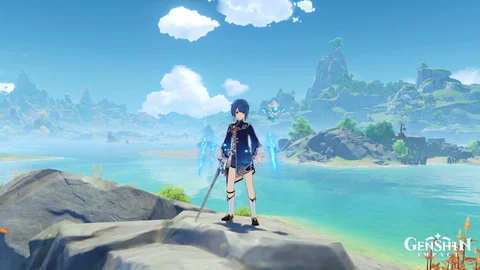 The best Hydro support in Genshin Impact is Xingqiu. While Mona can help you boost your damage output and other such things, Xingqiu is more of a practical unit you can use to generate energy, apply frequent Hydro status, damage buff, and other such things.

For more on Genshin Impact, check out: