Love a ranged weapon? Then check out the best Genshin Impact bows in v3.4.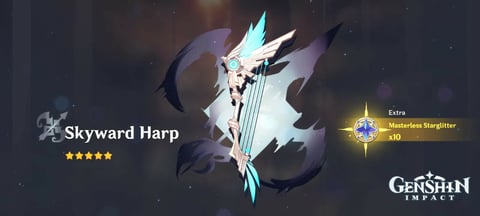 Some might say a Genshin Impact build without a long-range damage dealer is incomplete - and we'd happen to agree, and that's why it's a good idea to know the best bows in Genshin Impact.
With the release of v3.4 now out the way, there are more options than ever, so to help you narrow those down, we've put together a tier list of what can be considered the absolute best bows in the game.
We have done a similar tier list for Genshin Impact's swords. And also check out our character tier list, and your name will soon ring out all over Teyvat.

Five-Star Bows In Genshin Impact
Skyward Harp
With its Echoing Ballad passive, this bow is a good choice for those who need crowd control in their party since it has a chance to cause area attacks with a high-speed frequency.
It can synergize with Venti, Amber, Fischl, Tartaglia, and Ganyu.
Amo's Bow
A great choice for characters whose focus is mainly on DPS. Its Strong-Willed ability increases the damage of normal and charged attacks and the damage for every 0.1s that the arrow is in the air - stacking up to five times per arrow.
It's a good weapon for characters who can use charged shots like Ganyu, Fischl, Tartaglia, and Yoimiya.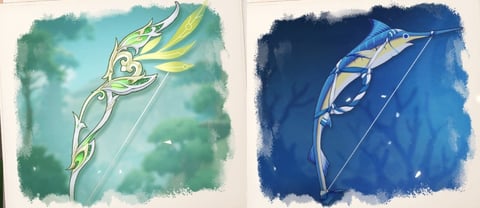 Four-Star Bows In Genshin Impact

Blackcliff Warbow

This bow is ideal for characters on the field where attacking enemies is significantly easier due to its passive ability. It's an excellent option to have in your arsenal due to how easy it is to obtain and it's quite a steal too as it possesses good Crit DMG.
Favonius Warbow

It's an excellent option for those who intend to have elemental damage in their party and want energy to support other characters in the group. It's a bow that benefits support archers and characters who don't engage in combat as much. It's another relatively easy bow to obtain as you can get it by completing story missions.
The Stringless

A great option if you want to focus on elemental burst damage. It's also much more affordable than other higher-ranked bows with the same function.

Rust

This normal damage-focused bow is excellent for characters like Yoimiya because it boosts normal attack damage. It is also a perfect option for characters who use a lot of loaded shots.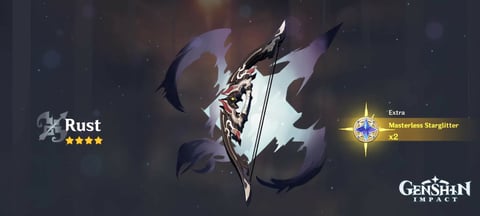 Best Bow Characters in Genshin Impact

Ganyu

Ganyu is a sub-DPS and support character with lethal potential. She is capable of applying a Cryo RES debuff through Dew Drinker (C1) and can increase area damage every second enemy hit through Celestial Rain (Elemental Blast).

Tighnari

Tighnari is a good rotational character to have in your party. She can be a good main DPS if you want to create a composition that revolves around Dendro and the abilities within that element.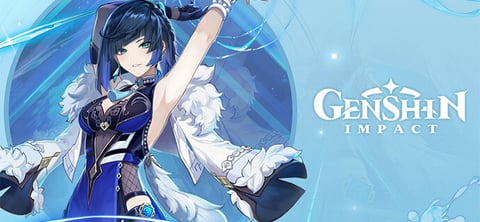 Bow Masters, Look Out For These In V3.4
To improve your party or archer characters in v3.4, look out for these new additions:
Aqua Simulacra
Aqua Simulacra is a decent option for characters who rely on Crit DMG. Also, the bow's passive, 'The Cleansing Form', makes it a great choice for characters who like close combat as it increases their DMG when enemies are nearby. This passive will take effect whether the character is on-field or not.
Sacrificial Bow
A strong option for those who want to focus on elemental abilities. This is because it offers a chance to refresh its Elemental Skill cooldown on use. It has great synergy with damage-dealing characters as it can generate many particles.
Yelan
The owner of the Tea House, who will return in the second phase of version 3.4, can be a decent basic DPS but can also serve as a Sub-DPS, offering a little more support to your team. You can also use her to create reactions thanks to her ultimate.
Stay up to date with the latest Genshin Impact news and guides: