House of the Dragon: DracARys is a new AR game based on the popular Game of Thrones series. Here's everything you need to know about it!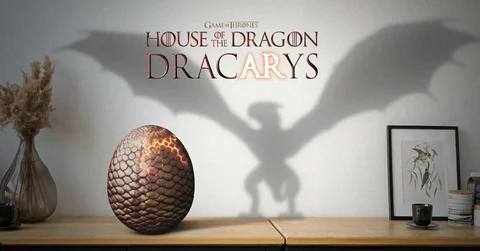 House of the Dragon is an upcoming HBO Max prequel series that takes place nearly 200 years before the events that occurred in the popular Game of Thrones TV series. It marks a return to the beloved universe for the first time since the show ended in 2019 and as such, promises to deliver all the action and lore we could ever want from a prequel series.
To celebrate - and to promote - the release of the new series, HBO has launched a new augmented reality mobile game called House of the Dragon: DracARys that will allow players to fully immerse themselves into the story and characters through their very own dragon. Here's everything we know about the game!
House of The Dragon: DracARys Release Date
House of the Dragon: DracARys was released on July 25, 2022. It will see a gradual global rollout. The game is currently only available for download in a total of nineteen countries. These countries are Argentina, Australia, Brazil, Canada, Chile, Colombia, Czech Republic, Denmark, Finland, Hungary, Mexico, Norway, Poland, Portugal, Spain, Sweden, The Netherlands, the UK, and the USA.
It is currently available for download on both Android and iOS mobile devices.
Gameplay Features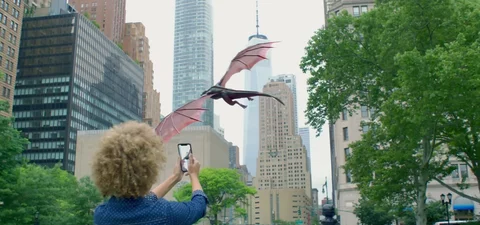 House of the Dragon: DracARys plans on bringing "the most personalized, responsive, virtual creature" to your mobile devices! In the game, you will start with your very own dragon egg that has come straight from Westeros. Watch it hatch and raise the dragon as you own. You can also bond with it and mark developmental milestones as your dragon grows from a tiny hatchling into a behemoth of a dragon. Once it has reached full adulthood, it will be able to roam the world where other users across can see and interact with it.
Check out the game trailer below:
HBO wants the integrate the same "breath-taking and awe-inspiring dragon moments" you experience in the TV series into the palm of your hands. You can summon your inner Daenerys and use a series of high Valyrian gestures and words from the new series to train your dragon. If this didn't pique your interest yet, House of the Dragon: DracARys will also have a bespoke voice recognition system. This means that your dragon will only listen and respond to your voice alone.
On the topic of future gameplay in House of the Dragon: DracARys, this is what HBO had to say:
Our ambitions are to complement the world of Westeros and the mythology of the show in an enriching way, while pushing the boundaries of what is possible with virtual characters existing in mixed realities
Overall, you can expect this new game to have a fun and engaging experience similar to that of other AR games such as Pokémon GO and Jurassic Park Alive. But if new gameplay updates for House of the Dragon: DracARys live up to what HBO has promised, we believe it will take AR games to a whole new level.
Stay up to date with the latest mobile gaming news and guides: