A new mobile title from the Need for Speed franchise is set to enter closed beta testing in China.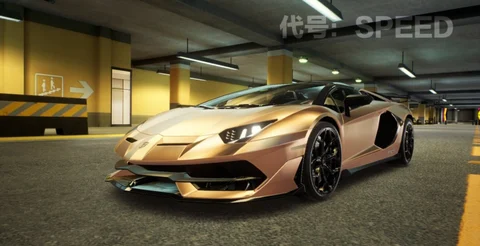 A new mobile game based on the Need for Speed racing franchise is entering its first cross-platform beta test in China.
Developed by TiMi Studios, the game's existence has been known since August 2021, when it was revealed that EA was bringing the franchise back with a mobile game and a new entry for consoles.
EA also said that they have plans to bring Need for Speed back.

This would probably include the Need for Speed Mobile game which is in development at Tencent, in addition to a new console game

Nothing to share on Dead Space today, other than the response from fans was positive

— Daniel Ahmad (@ZhugeEX) August 4, 2021
This latest closed beta test follows a smaller, invite-only play session conducted in China through the Tencent Pioneer app when the game was known only as Codename: Racing. That test was only for iOS devices and had room for only 1,500 testers.
New Need For Speed Mobile Title Is Entering Closed Beta
News of this latest closed beta test comes from several leakers who focus on mobile gaming. In a rough translation, it appears that the beta test will be open to Android and iOS users and also comes with a number of promotional images featuring some of the game's cars.
More promo images pic.twitter.com/ZttKvYzWzg

— Leakers On Duty (@LeakersOnDuty) September 30, 2022
The closed beta test is expected to start in October, with the number of participants capped and reportedly already filled.
More promo images pic.twitter.com/ZttKvYzWzg

— Leakers On Duty (@LeakersOnDuty) September 30, 2022
The timing of this closed beta test ties in nicely with EA's revamped plans for the franchise, rumors have been swirling for the past week that an official announcement for the new console game, what is being called Need for Speed Unbound, is imminent.
Need for Speed is no stranger to mobile. 2015's Need for Speed: No Limits has been actively supported since its release, with the last major update, Lion's Den, arriving earlier this month.
That game was also localized by Tencent for the Chinese market, released under the name Need for Speed: Duel in 2016.
For more mobile gaming news and guides, check out: