Joining Fortnite and Genshin Impact, more games on the Nvidia GeForce NOW service have been given native touchscreen support.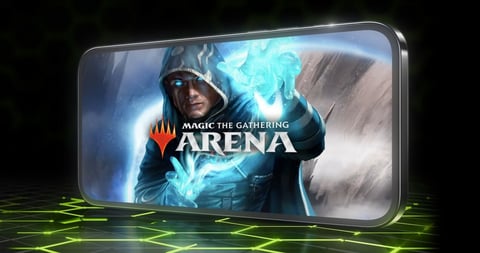 Nvidia's cloud-based gaming service GeForce NOW has expanded its support of touch controls to 13 new games, adding a new 'Mobile Touch Controls' tab to make finding such games easier than ever.
Previously only Fortnite and Genshin Impact had touchscreen support; that list now includes the recently released A Plague Tale: Requiem, as well as Trine 2: Complete Story and Papers, Please.
Nvidia GeForce NOW, and its large catalog of games, has been available on mobile devices since 2019, but to get the most out of the service, a compatible controller would have to be used, with touchscreen support only offered through a one-size fits all software solution.
With news of additional touchscreen support and a dedicated place in the GeForce NOW app, it looks like Nvidia is set to ramp up its support for mobile gamers who'd rather play without the need for additional peripherals.

It also comes hot on the heels of two cloud-based mobile gaming devices being announced, with Nvidia working with both Logitech and Razer to bring the best GeForce NOW experience to their soon-to-be-released devices.
Both of those handhelds have built-in controllers, but with the Razer Edge and its Kishi V2 controller, users have the option of taking the controller off when playing games that are more suitable for touchscreen controls.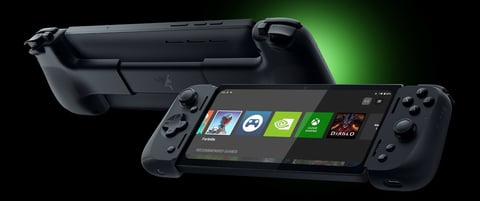 The games with touchscreen support are split between mobile and tablet, and tablet only, they are:
Mobile And Tablet
Fortnite
Genshin Impact
Trine 2: Complete Story
Slay the Spire
Dota Underlords
Into the Breach
Papers, Please
Tabletop Simulator

Tablet Only
March of Empires
Door Kickers
Bridge Constructor Portal
Shadowrun Returns
Monster Train
Talisman: Digital Edition
Magic: The Gathering Arena