Microsoft wants to create an Xbox Mobile Platform that would rival both the Google Play Store and Apple App Store.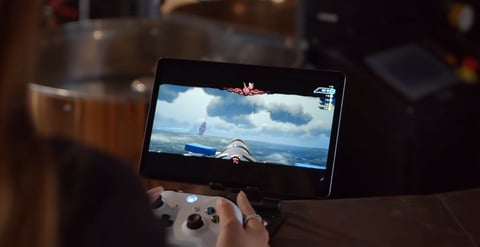 Microsoft has plans to create an Xbox mobile gaming store, which would rival the Apple App and Google Play Stores that currently dominate the mobile gaming market.
First reported in The Verge, the information comes directly from Microsoft, who have had to make the case for their Activision-Blizzard acquisition to industry regulators around the world in the hopes that the deal will be rubberstamped and allowed to go through.
One of the biggest critics of the deal has been Sony, who have been trying to stop the deal from going through, and their most fruitful battlefield has been in the UK with the Competition and Markets Authority (CMA).
While Sony's fears center on the future of the Call of Duty franchise, and any potential exclusivity with Xbox and the Game Pass subscription service, it appears that - in Microsoft's opinion at least - a major driving force behind the acquisition isn't the first-person shooter, but Activision Blizzard's mobile catalog and experience.
In a report by Microsoft filled with the CMA, the company claims that thedeal will help them "create a next-generation game store" that would rival the Google Play Store and App Store.
The transaction will improve Microsoft's ability to create a next generation game store which operates across a range of devices, including mobile as a result of the addition of Activision Blizzard's content. Building on Activision Blizzard's existing communities of gamers, Xbox will seek to scale the Xbox Store to mobile, attracting gamers to a new Xbox Mobile Platform. Shifting consumers away from the Google Play Store and App Store on mobile devices will, however, require a major shift in consumer behavior.
Microsoft claim that half of Activision Blizzard's revenues in the first half of 2022 were through mobile gaming, with titles like Call of Duty: Mobile, Diablo Immortal, and Candy Crush Saga in its stable, it's not hard to see why.

Microsoft has been making moves in the mobile gaming market for a while now and has recently partnered with Logitech and Razer to bring the Xbox Game Pass to both hardware manufacturers' recently announced gaming handhelds, the Logitech G Cloud and Razer Edge, which both put cloud gaming front and center.
But they clearly want a bigger share of the mobile gaming pie, which, last year, reportedly generated USD 93.2 billion in revenue.
Whether Microsoft can ever truly rival Google or Apple in the mobile market is less certain, especially when considering that the latter has consistently blocked moves to open up their hardware to third-party app stores.

For more mobile gaming news and guides, check out: