Omega Strikers will get its full launch in February 2023, which includes its launch on mobile platforms and consoles.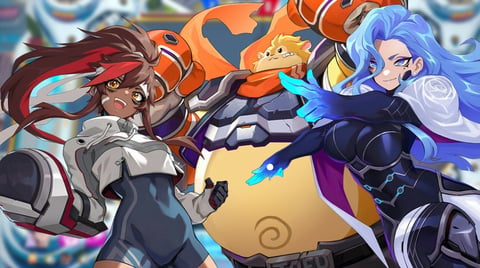 Omega Strikers will be available on mobile and consoles by February 2023, a date also earmarked for its full release, according to the Odyssey Studio, the development studio behind the 3v3 soccer-meets-hero-shooter.
Currently in beta and available only on PC, the developer's multi-platform plans for the competitive free-to-play title have long been known, and thanks to a successful fundraising round, those plans are closer to being realized.
In a statement released via the Omega Strikers social channels, the developers revealed they had secured a $19 million investment which will allow them to expand the development team and accelerate development on Omega Strikers on other platforms, promising crossplay from launch.
"This has always been the vision for Omega Strikers: It's a competitive game where whichever platform you play on, you'll be able to play with friends and compete with the best—whether you're gaming with thumbs, sticks, keys, or clicks," read the statement.
Going multiplatform with the full launch of Omega Strikers pic.twitter.com/uZiRCBHpCp

— Omega Strikers (@PlayOmega) October 21, 2022
More Content And Characters To Arrive Before Omega Strikers Multi-Platform Launch
The developers also promised that they would use the bigger team to "address some of the biggest feedback points from the beta" while also adding more characters and content.
While the focus is on bringing Omega Strikers to more platforms, the developers also state that work on the PC version hasn't stopped, with a Halloween event starting next week and new characters arriving in November and December.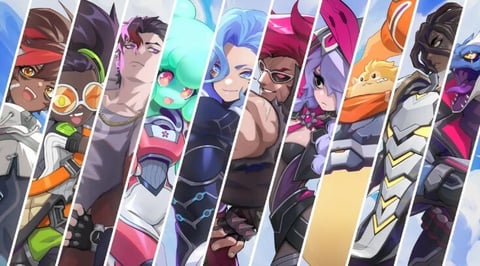 After that, "things will slow down somewhat," with only balance patches and qualify-of-life updates to be expected before the full launch in February of next year.
Development of the mobile port of Omega Strikers is already at an advanced stage, with the developers recently revealing that an in-game playtest had seen the developers "dunking" on PC players in the ranked queue. The game will be available for both Android and iOS devices.
What consoles are in line for Omega Striker is less well-known. However, there is reason to be hopeful, whatever console you have.
The developers previously suggested a Nintendo Switch version was in the works, and with the aim of wanting to connect gamers wherever they are, a port for PlayStation and Xbox consoles is highly likely.