The game, which sees the player take on the role of a border-crossing immigration officer in the fictional dystopian country of Arstotzka, is getting a a mobile release nine years after it originally came out.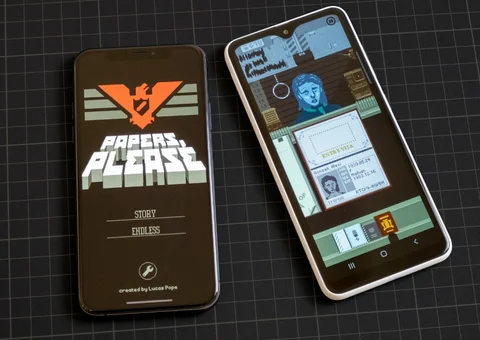 The work-day of an immigration officer doesn't exactly sound like the makings of a great game - unless, your idea of a great game is mountains of paperwork and the banality of evil - but that is exactly what Papers, Please is.
Released to critical acclaim PC back in 2013, Papers, Please is the work of indie developer Lucas Pope who announced that the game will be released on Android and iOS on August 5.
"Papers, Please" but small. August 5th. pic.twitter.com/87o8IqfCdF

— Lucas Pope (@dukope) July 23, 2022
This new version redesigned for portrait orientation (and portrait only) making it - rather ironically - the perfect game for on the move.
Papers, Please Settles On Mobile
Getting an Android release, almost nine years to the day of its initial release, is a time-frame only the most strident bureaucrat could take joy in but we can at least be happy it is finally happening, opening the door to a game that made it to numerous game-of-the-year lists, and has been available on Windows, OSX, Linux, and PlayStation Vita. An iOS version, that was designed with the iPad in mind, was released in 2014.
Players work as an immigration officer in the fictional country of Arstotzka, a dystopian Eastern Bloc which has not long come out of a civil war and with a fructuous relationship with its neighbors. Players will have to review immigrant and returning citizens' passports and other supporting paperwork against an ever-growing list of stated-dictated rules.
Players have to process as many people as possible while following the correct rules; make difficult, potentially life-or-death decisions on others; and question whether taking a bribe to top up their meagre salary is worth the risk of a life in detention.
According to the official website, the new mobile version has all 31 days and 20 endings seen in the original with a redesigned interface with touch input. New features include mid-day resume, achievements, and leaderboards.
The price has yet to be revealed but expect it to be a premium title with no microtransactions. The PC version is currently available for $10 USD.