Niantic has announced that you will be able to link Pokémon GO with Pokémon Scarlet and Pokémon Violet in 2023.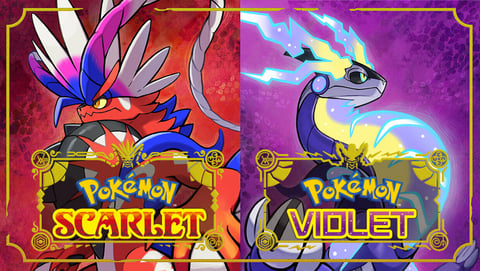 Pokémon Scarlet and Pokémon Violet are upcoming RPG games that will be released exclusively for the Nintendo Switch. Set for its global release on November 18, these two games will introduce new Pokémon and allow players to explore vast open worlds.
What better way to usher the new games in than to collaborate with another popular open-world game? Niantic has announced that Pokémon Scarlet and Pokémon Violet will link with Pokémon GO in 2023.

Pokemon Scarlet and Pokemon Violet-slated for release on Friday, November 18, 2022-will link with Pokemon GO in 2023!

With this link, Roaming Form Gimmighoul can be caught in Pokemon GO!

More details to come!https://t.co/O4JBsbtMHB#PokemonScarletViolet #PokemonGO pic.twitter.com/9v1tahe8P9

— Pokemon GO (@PokemonGoApp) November 6, 2022
Once you link your Pokémon GO account to a Nintendo Switch copy of the new games through Pokémon Home, you will be able to catch an exclusive variant of a ghost-type Pokémon: Roaming Form Gimmighoul. Though the details are not confirmed, it is believed that you can catch it by spinning gold PokéStops. It's not guaranteed that you will unlock Gimmighoul as PokéStops have a chance of also dropping gold coins and other rewards like Max Revives.
Roaming Form Gimmighoul will only be able in Pokémon GO but there is a possibility that it will be transferrable to Pokémon Scarlet and Pokémon Violet via Pokémon Home.
You can check out Gimmighoul in the video below.
Stay up to date with the latest Pokémon GO news and guides: