The Veteran limited-time mode introduces longer matches and no MMR matchmaking to Rainbow Six Mobile.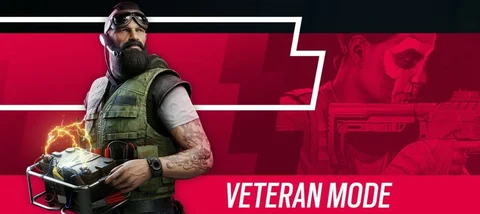 Rainbow Six Mobile's closed beta is back on track after server issues had made playing impossible for many of the invited players in the opening weeks.
With a bug fixing update out and server capacity increased, the developers are now pushing new features to the game, with this weekend marking the arrival of Veteran mode, a limited-time mode that offers up a more hardcore experience to players.
Veteran mode is deploying every weekend during the #R6M Beta!

No enemy red outline, Bo5, no MMR (destroy or get destroyed ) and longer matchmaking time to maximize PvP (less bots). Select this limited time playlist in your menu! pic.twitter.com/lkhUgAx3YU

— Rainbow Six Mobile (@Rainbow6Mobile) September 23, 2022
Gone are the red enemy outlines that help make seeing those peering through cracks easier. Match lengths have been increased too, with the best-of-three becoming a best-of-five.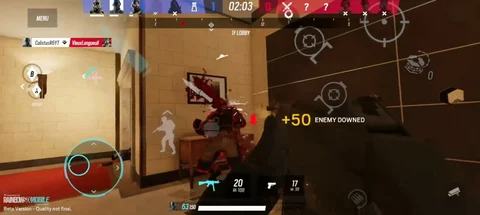 There will also be no MMR considered when matching players, meaning you could be put in a game with the very best or... the very worst. The time it will take to get a match will also take slightly longer, but for good reason, as this will be used to ensure you are matched with other players and not bots, as is so often the case.
The mode is set to run every weekend the close beta is live, starting on Friday at 8 am PT (11 am ET / 3 pm GMT) before going offline on Sunday at 5 pm PT (8 pm ET / 12 am GMT).
Don't worry if you aren't a sweat though, as the regular game mode will also be available at this time.
For more Rainbow Six Mobile news and guides, check out: