With the launch of Season 7, the Rocket Pass will be drastically different in Rocket League Sideswipe.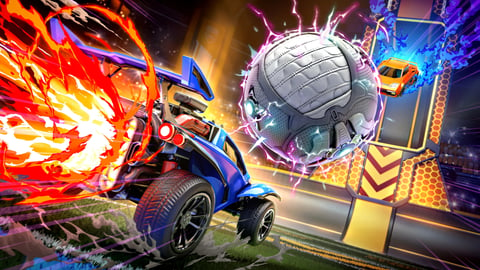 Rocket League Sideswipe is set to kick off its seventh season with a host of new features and updates. The new season, which begins January 25, will introduce an updated Rocket Pass, Collection Rewards, Token Shop, and Badge Borders.
Starting with Season 7, the Rocket Pass will become one non-stop reward track, offering players the chance to unlock cosmetics from past seasons, revealed the developers in a recent blog post.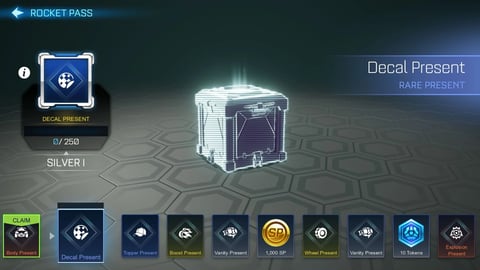 Previous Rocket Passes would run for approximately two months when after all progress would be reset and the rewards vaulted.
Now, players will unlock Presents and earn Tokens, the former is split into cosmetic types, and will reward players with a random item from a past season.

Tokens, a new currency, can be earned by leveling up the Rocket Pass and completing Weekly Challenges. These Tokens can then be spent in the Token Shop, where players can purchase Season Presents, which will drop random items from past seasons.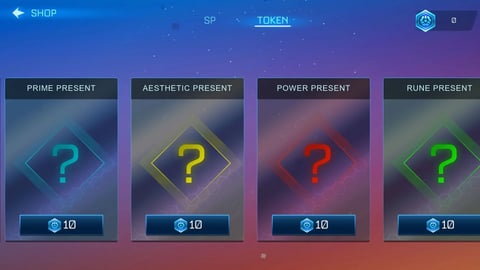 The new Collection Tab will allow players to keep track of their items, and will also offer rewards for collecting complete sets of items. Collecting every item in a slot, such as every Boost, will unlock a matching Collection reward. Collecting a full set of painted items will earn players additional rewards, including Chromatic Painted versions of items.
Players who collect every single painted item will receive an extra, ultra-rare title that can be used in both Sideswipe and Rocket League.
Season 7 will also see the introduction of new Badge Borders. These borders, which start at Silver, can be upgraded to Cobalt, Gold, and Onyx, and will allow players to showcase their progress in the game.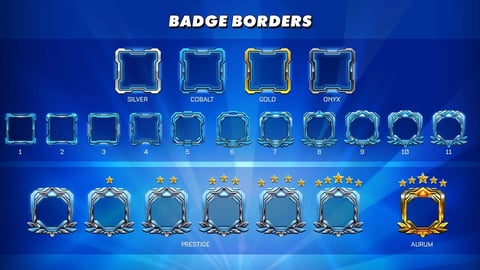 For the most dedicated players, there is also the option for Prestige. By reaching Onyx tier 11, players reset their Badge Border back to Silver tier 1, while also earning a star above their Badge Border. Each time a player Prestiges, they will gain another star and will start back at Silver tier 1.
There is one final challenge, by reaching Onyx tier 11 and gaining five stars above your badge, you will receive the Aurum Badge Border, marking you as the elite of the elite.

For more Rocket League Sideswipe news and guides, check out: