The Season 6 rewards have been revealed for Rocket League Sideswipe. Here is everything you need to know.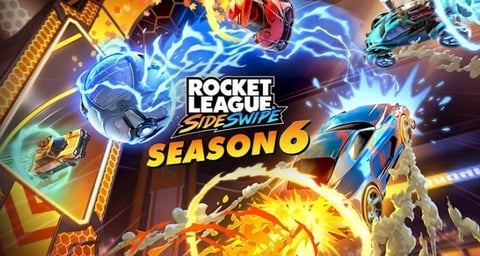 Rocket League Sideswipe Season 6 was a big one, celebrating the game's one-year birthday. Introducing a brand new Rocket Pass, the Heatseeker game mode to ranked, and, for the first time, car-on-car collisions, there has been plenty for fans of the mobile socCar title to get their teeth into.
And it is almost time to look forward to the next major update, but before that, we have the small matter of the Season 6 rank rewards.
For those unaware, rank rewards are dolled out at the end of every season based on your performance in the ranked mode.
Previous rewards include player banners, avatars, and stickers, and thanks to a recent developer blog post; we now know what's in store for Season 6.

If you want to learn more,including the Season 6 end date, here is everything you need to know.

Rocket League Sideswipe Season 6 - End Date
Before we get to the rewards, let's make sure we know when the season ends.

Knowing the end date for the season is important, as the rank you are sitting in at the endpoint determines what rewards are in store for you.
Following this, players' ranks are reset, and the following season will begin, which, this time around, will be Rocket League Swideswipe Season 7.
Thankfully, the developers don't make this end date a secret, and we know that Rocket League Sideswipe Season 6 will end on January 25.
Update: Season 7 of Sideswipe has been delayed, and Season 6 has been extended, with the new end date being January 30.

Rocket League Sideswipe Season 6 - Rewards
All that grinding throughout the season would be nothing with those sweet rewards at the end, and in Season 6, those rewards will be some pretty cool-looking avatars.
We haven't had avatars as a reward since Season 3, so their return may help kit out some late-comers' garages.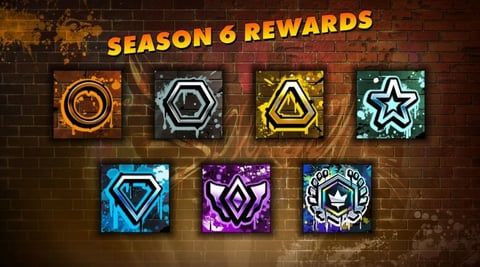 No matter what rank you finish the season in, there is an avatar for you, with Bronze to Grand Champion all represented here. And not only do you get the avatar of the rank you finish the season in, and you get those under it, so you could end up with seven free cosmetics.
Rewards will appear in players' garages shortly after the end of Season 6, which, as mentioned before, will finish on January 25.
For more mobile gaming news and guides, check out: