One year on from its release, Rocket League Sideswipe Season 6 introduces a car-filled Rocket Pass and anniversary gifts. Here is everything you need to know.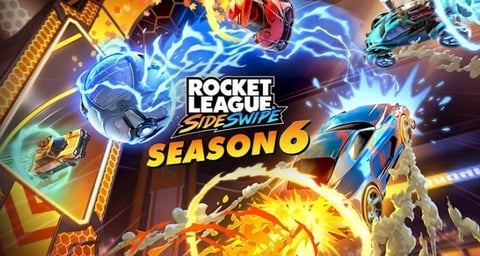 Has it been a year already? Well, not quite, but we are just a couple of weeks away from Rocket League Sideswipe's first birthday, and with that being the case, the game is going into party mode with the upcoming Season 6 set to hand out the gifts with a Rocket Pass packed new cars and anniversary gifts!
There is also a brand new game mode with Heatseeker set to join the ranked playlists. Similar game modes have been seen in mainline Rocket League - and the idea is simple: touch the ball, and it starts homing in on your opponent's goal.
Below you can check out all the details about the Season 6 update, including the release date, Rocket Pass rewards, and patch notes.
Rocket League Sideswipe Season 6 - Release Date
Officially announced last night, Rocket League Sideswipe Season 6 is set to be released on Wednesday, November 16.
An exact time was not given, but thanks to the end time given for Season 5 in-game, we know it will be released around 3 pm UTC.
This means you have just over a day to secure your Season 5 ranked rewards, which will be dolled out with the release of Season 6.
Rocket League Sideswipe Season 6 - Rocket Pass
The Season 6 Rocket Pass is arguably one of the best yet because it contains three brand-new cars for you to unlock.
First up is the supercar-inspired R3MX, unlocked at tier 1. Then, later on in the Rocket Pass, you can get the Dingo and Maverick G1.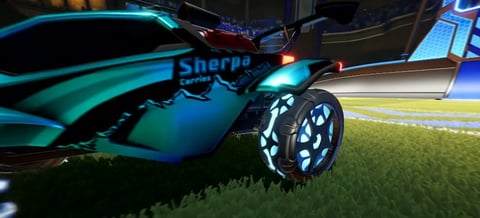 The Rocket Pass is rounded out at tiers 49 and 50 with the Stormwatch - Universal Decal and Fireworks Goal Explosion!, respectively.
Rocket League Sideswipe Season 6 - Patch Notes
As mentioned before, Heatseekers is coming to Rocket League Sideswipe.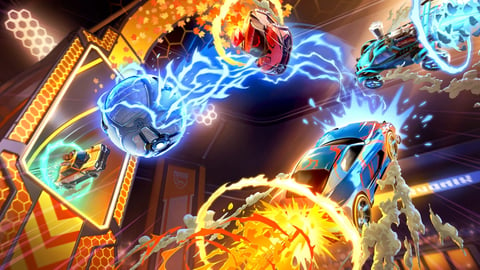 This game mode gives the ball a homing mechanic. If you touch the ball, it will automatically start making its way to your opponent's goal - but watch out, if your opponent hits it or it hits the backboard, it's going to come right back at your own goal.
This mode also introduces collisions, meaning you can bump or be bumped by other cars just like you can do in the original Rocket League - though you can't demo.
Collisions are also selectable from the Mutator settings for Mutator Madness.
You can check out the full patch notes below.

New Content
Season 6 Rocket Pass
Season 5 Rewards
Car Collision Mutator
Heatseeker
Player Reporting
Bug Fixes
UI
Visual Wheel Glitch
Car Bodies "Floating" in Garage
Changes And Updates
Party and Friends List
UI
Art Polish