Season 7 of Rocket League Sideswipe is set to bring in some sweeping changes to the Rocket Pass and in-game rewards.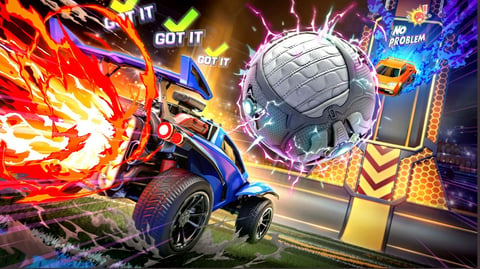 With Season 6 drawing to a close, it is time to look ahead to Rocket League Sideswipe Season 7, which promises to be a very different season from what has come before.
The game is now entering its second year, and major changes are coming to how players earn in-game rewards from Season 7 onwards.
Rocket Passes, as we know them, are gone. No longer limited-time, the Rocket Pass has become one long reward track that will allow players to earn rewards from past seasons.
There is also a new Token Shop, Border Badges, and changes to the ranked mode, which should make it more competitive throughout.
If you want to learn more, including the Season 7 release date, you can check it out below.
Rocket League Sideswipe Season 7 - Release Date
Update:
The release of Season 7 of Rocket League Sideswipe has been delayed, with the developers again citing the need for "polish". The update will now launch on January 30.
Original:
The release date of Season 7 of Rocket League Sideswipe is no secret now, as the developers have confirmed it will be out on January 25.
An exact time was not given, but thanks to the end time given for Season 6 in-game, we know it will be live shortly after 3 pm UTC.
This means you have a few hours yet to get your Season 6 ranked rewards, which will arrive in your garage after the launch of Season 7.
Rocket League Sideswipe Season 7 - Rocket Pass
Now, if you are unaware of the changes coming to the Rocket Pass in Season 7, there is some good and bad news.
Gone are the limited-time-to-unlock Rocket Pass rewards we have come to know, and instead, the new Rocket Pass is one continuous reward track.
There are seemingly no new Rocket Pass rewards being added with Season 7. Instead, rewards from the previous six seasons are returning and can be unlocked through the Rocket Pass and the new Token Shop.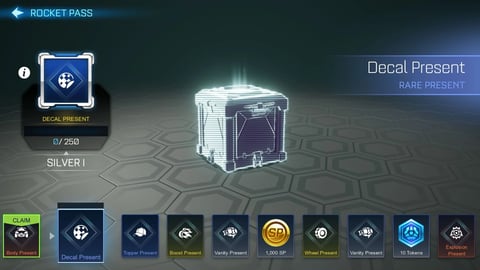 Tiers of the Rocket Pass will now reward you with random rewards from the following categories:
Body Present
Boost Present
Decal Present
Explosion Present
Topper Present
Wheel Present
Vanity Present (Pulls from Banners, Avatars, Quick Chats Stickers, and Titles)
Tokens
Thankfully, there will still be new cosmetics coming to the game, available through the item shop, and with the SP you earn through the Rocket Pass, you can still get your hands on them.
In Season 7, we know that the item store will receive the Sky Blue Quartz Goal Explosion, Orange Halo Topper, and MG-88 Octane Decal.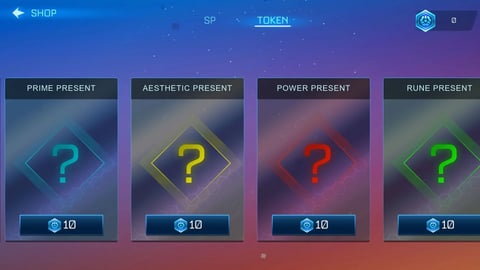 Newly introduced Tokens will also give players the opportunity for further rewards, with players able to trade them in the Token Shop.
Check out our explainer for information about the changes to rewards in Season 7.
Rocket League Sideswipe Season 7 - Ranked Changes
As always, Season 7 gives you a chance to face off against other players, raise your Rank, and earn Season Rewards. But that's not all—we're also making several changes to help refuel your competitive spirit for Season 7!

Starting in Season 7, ranked seasons will be slightly shorter, now lasting eight weeks each.
With more frequent changes, the developers are making rank resets softer. Now, players will drop to the bottom of the named ranked they finished in. So, if by the end of the ranked season, you are Diamond III, you will start the next season in Diamond I.

Season 7 also introduces ranked 3v3 matches, bringing Sideswipe in line with the mainline game.
For more mobile gaming news and guides, check out: