A reputable leaker claims that Valorant Mobile will feature cross-play and cross-progression with the PC version of Riot Games' tactical FPS.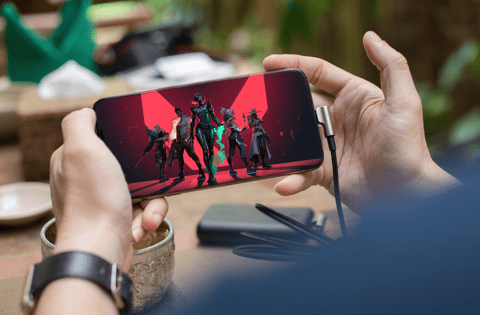 One of the most highly-anticipated mobile games of the year is undoubtedly Valorant Mobile, and while we have yet to see much other than confirmation of the title's existence and a few leaks from early playtests, that looks set to change.
According to SARGE, a leaker with a reliable track record when it comes to mobile gaming, Valorant Mobile is set to run more playtests in the near future, and there are a few interesting features on the way too.
SARGE claims that Valorant Mobile will feature some form of cross-progression with the PC version of the game, in a manner similar to that seen with Call of Duty: Warzone Mobile and Warzone 2.0/MWII.
Valorant Mobile

The Game will receive its internal testing by next week.

There will be a gyroscope.

Chances for pre-registrations are by Q2.

Valorant Mobile's upcoming open beta will clear the year for global launch.

Riot Games tried for Cross-play with PC.
Via @just4leaks2 pic.twitter.com/TOkNkxS43P

— SARGE (@Sarge_OP) January 21, 2023
If such a feature makes it to Valorant Mobile, it is likely related to the agent unlocks and battle pass. Many will also hope that skin bundles - past and present - will migrate over too, though this would be some undertaking by the developers.
SARGE claims that cross-play, the ability to have mixed platform lobbies, was looked into by Riot but the decision was made not to include the feature. Probably for the best considering the obvious disadvantages in control schemes and performance between PC and mobile platforms.
And on the point of control schemes, SARGE claims that gyroscopic controls are in the works. The control method - which uses sensors in your smartphone to track movement - is popular with mobile players, with many using it to help with precision aiming.
Lastly, the leaker claims that pre-registrations for Valorant Mobile will open by July of this year, setting up for a global launch expected later this year.
Valorant Mobile isn't the first time Riot Games has taken one of their IPs and ported it to mobile.
League of Legends became League of Legends: Wild Rift when it arrived on Android and iOS devices, and is now considered to be in a better place than the game that spawned it. Fans of Valorant will hope that the move to mobile won't see the same thing happen to their favorite tactical FPS.

For more mobile gaming news and guides, check out: