Activision Blizzard has revealed all the things they plan on developing for Diablo Immortal in 2023.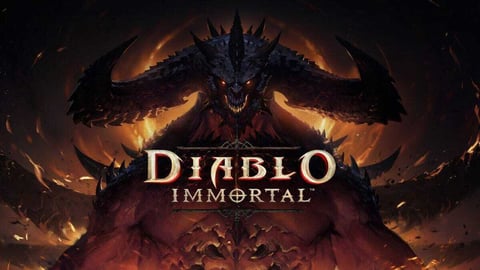 Diablo Immortal will be racing into 2023 with a list full of plans, as revealed in a snapshot post from the development team. It highlights only a handful of these ambitious plans, but they're still very much to get excited about.
For one, Diablo Immortal will be receiving four major updates. There will be one for each quarter of the year, a big increase to the two released in 2022. The updates will include new improvements to Clans, in-game social features, Helliquary Bosses, and gameplay.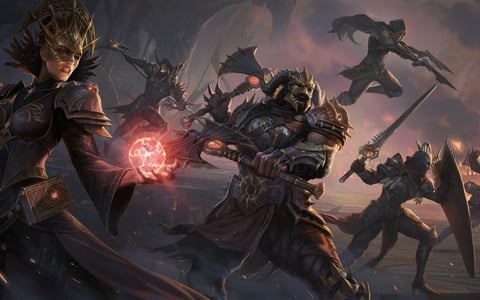 A new class is also in the works. The post didn't reveal much by way of details. However, if information previously datamined from the game were to be true, this could mean that the new class is Blood Knight. Lore tells us that they're a spell-resistant melee-based class, infamous for their fighting skills and blood-themed abilities.
Several narrative additions are also slated to be introduced in 2023. These will come in the shape of new Main Questlines and Side Quests that will further develop the Sanctuary's inhabitants.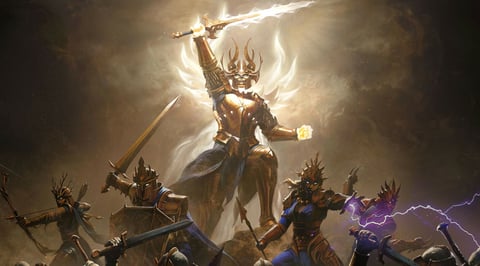 Blizzard believes that the core element of the Diablo Immortal gameplay experience is its 'moment-to-moment gameplay' where spontaneous choices are king. So keeping in line with this, the coming year will see the expansion of Class build options with the addition of new Legendary items.
The cherry on top of all these new features is the devs revealing that they're working to add a new competitive game mode and Fishing activity to the game.
Stay up to date with the latest mobile gaming news: