Blayze Games' FireFront is taking mobile gaming graphical fidelity to new levels.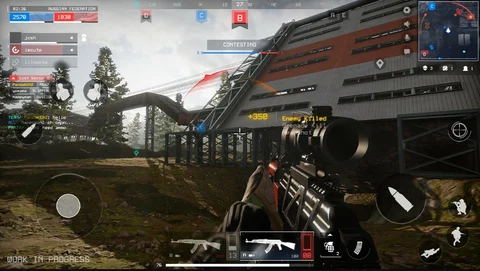 The graphics quality of mobile games has been improving exponentially, helped by the increasingly powerful processors nestled inside the sea of smartphones and tablets available to consumers.
Games like Apex Legends Mobile and Genshin Impact have raised the graphical bar, and if you don't look too closely at the details, you'd be forgiven for thinking they aren't, in fact, being played on a smartphone but a more powerful PC or console.
This is another way to say it takes a lot to impress us now, given how graphically impressive so many games now are on mobile devices.
But that is exactly what Blayze Games, the developers behind first-person shooters Bullet Force and Forward Assault, have done, teasing an advanced lighting system for FireFight, a new FPS currently in closed alpha testing.
FireFront's Graphics Are Out Of This World
FireFront is a team-based FPS that features large maps and playable vehicles, with tanks, helicopters, and APCs in the game. Think, Battlefield.
And while the features and mechanics don't exactly break new ground, the game's technology - at least relative to other mobile games - certainly does.
On September 15, the developers posted a short clip showing the game's interior lighting system showcasing situational real-time lighting effects.
Improved interior lighting to look more realistic and not flat like other typical mobile interiors settings. #mobilegame pic.twitter.com/B46LSygzqP

— FireFront Mobile FPS (@firefrontgame) September 15, 2022
When the player we are watching fires his gun, we even see the muzzle flash realistically light the weapon and surrounding area.
This is just the latest look at a game that is pushing the envelope of mobile game graphics. Another clip from a post in August reveals the game utilizes fully 3D iron sights that move realistically when the player moves.
Worked on scope optics more. What do you think?

Also ignore the map visual stuff. It's just a test map, so nothing looks correct here.

If you like it, give it a RT, and consider following us.

Over and out.#mobilegame pic.twitter.com/MLkng71Mqj

— FireFront Mobile FPS (@firefrontgame) August 18, 2022
The game's developers have also shown off some of the game's map and terrain effects, as well as footage of what it is like to fly around the maps in an attack helicopter.
LEAK : Heli FPV camera

(low res because awful recording on iOS for some reason) #mobilegame pic.twitter.com/5yqH8ycaHT

— FireFront Mobile FPS (@firefrontgame) July 21, 2022
The game is currently in closed alpha testing on both Android and iOS devices but is accessible only by those willing to stump up the cash to become a Patreon member, so whether these videos are indicative of real-world quality and performance is open to question.
It should be noted that the closed alpha testing is time-limited and is currently not live.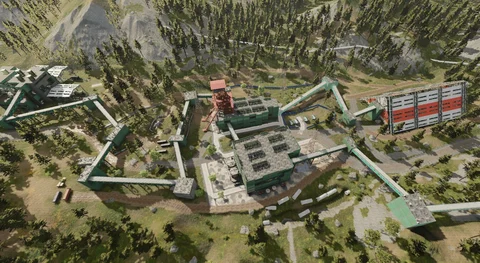 Though. maybe to assuage those fears, the developers also released a clip back in March, claiming the game was running at 60 fps on an unspecified mobile device.
Run and gun. What awaits in the factory? Showing some new animations as well as smoother lighting/visuals. Running at 60 fps on mobile. #mobilegame

RT if you are wanting to see more and want to support us. pic.twitter.com/UR706DZiJW

— FireFront Mobile FPS (@firefrontgame) March 4, 2022
What is certain is that with smartphones and tablets getting evermore powerful, the sort of graphical fidelity present in FireFront will become more and more common.
For more mobile gaming news and guides, check out: