In this guide, we explain how you can get the Lachmann-556 in Warzone Mobile.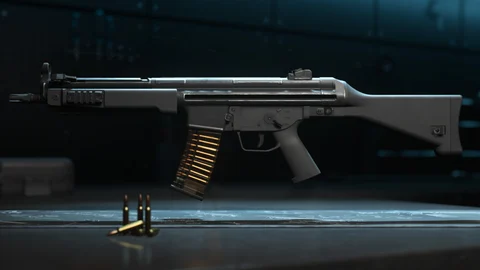 The Lachmann-556 is an assault rifle in Warzone Mobile that bridges the gap between a high fire rate SMG and a powerful assault rifle, as it offers both at the slight expense of mobility.
If equipped with a suitable loadout, the Lachmann-556 can become a force to be reckoned with. And this is why it has been serving as the primary weapon for many players in the past Call of Duty games.
Given its popularity, we prepared this handy guide on how to unlock Lachmann-556 even if you don't have access to the game right now.

Note: Warzone Mobile is currently available only in a few countries, but you can still unlock the different weapons, battle pass contents, and other such things through MW2 or Warzone 2.0, as these games offer shared progression.
How To Unlock Lachmann-556 In Warzone Mobile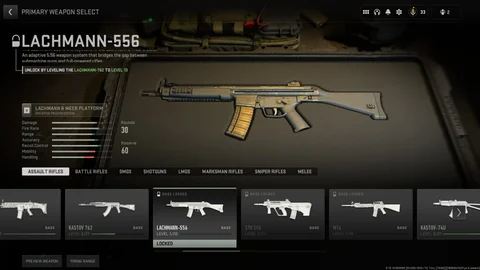 You can unlock the Lachmann-556 assault rifle in Warzone Mobile by reaching level 13 with the Lachmann-762, which you can get for free when you reach account level 16.
You'll need to play multiplayer matches, get kills, complete challenges, and more to level up your account to level 16. Once done, you'll find the Lachmann-762 unlocked. Equip and use it till you reach weapon level 13 with it.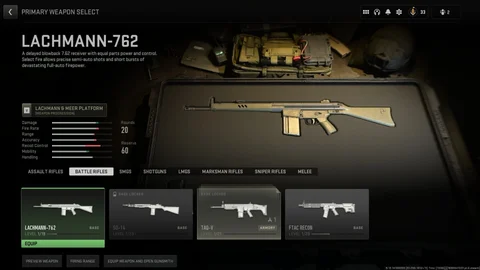 Once you do that, you will unlock the Lachmann-556 assault rifle, which you can equip and use from the Weapons > Loadout menu.
At the time of writing this guide, Warzone Mobile is only available in Australia, Sweden, Chile, and Norway. But thanks to the shared progress system, you can unlock the Lachmann-556 right now through Warzone 2.0 or MW2.
Just keep in mind, when you get your hands on Warzone Mobile, you link the correct Activision account that you are using with MW2 or Warzone 2.0.

For more on Warzone Mobile, check out: