The Warzone Mobile v2.3.0 update introduces a raft of new features, including weapon camos.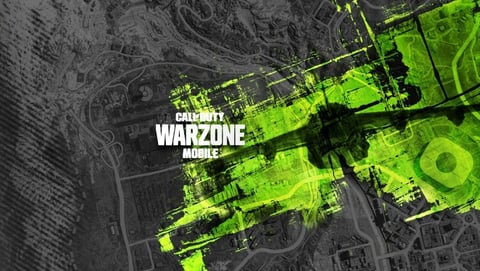 Update 6:52 pm:
The original draft of this article stated that the game's soft launch would be expanded to include Brazil and Japan; this is currently unconfirmed, with new information suggesting that the next countries to get it will be "Europe and South America." The article has now been corrected to reflect this info.
An update for Call of Duty: Warzone Mobile has been released that introduces several new features, some borrowed from Warzone 2.0.
The v2.3.0 update comes in at 7.2 GB and includes weapon camos, vehicle customizations, and the first iteration of a gyroscopic control scheme.

Weapon camos are a popular feature in other Call of Duty titles. They allow players to show off their expertise in a particular weapon, unlocked when a player maxes out a weapon's levels and challenges. The new camos include the coveted Gold camo, earned when every other camo before it is unlocked.
There is also a new third-person mode similar to that seen in Warzone 2.0. Another feature migrating over is proximity/death chat, which allows players to speak to nearby opponents, whether dead or alive.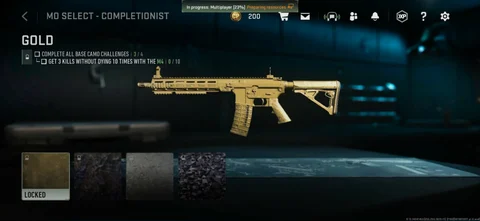 There are also suggestions that the game's graphics and overall performance have improved, music to the ears of Android gamers, which the developers have admitted have had a raw deal so far.
There are also two new weapons to play with, the Tempest Torrent marksman rifle and Shuriken melee, bringing the game's arsenal up to 33 weapons.
Rumors that this update would mark the expansion of the soft launch to new regions have been swirling for the past week, fueled by the creation of localized social media accounts for Brazil and Japan - though that now appears unlikely,
In the past hour, a developer diary was released featuring Chris Plummer, Co-Studio Head on Warzone Mobile. In it, Plummer states that countries in South America and Europe would be the next stop for Warzone Mobile, though fall shorts of naming them.
That means Brazil may be in line for inclusion in the soft launch. However, in opposition to that, he states they aren't looking to include the "biggest countries" in Warzone Mobile's soft launch, which looks to rule out South America's most populous country.
Plummer reasons that the team wishes to ensure everything is in working order before opening it up to the masses.
Plummer's comments on the next soft launch countries can be heard in the video below (timestamp: 1m46s).
You can check out the complete patch notes below.
Warzone Mobile V2.3.0 Patch Notes
New Battle Pass

Featuring new operators, weapons, high-quality blueprints, and gear to make you stand out in combat

Basecamp

A new way to earn the best free rewards in-game.
Earn badges in matches and by participating in weekly missions
Exchange those badges for rewards in the Basecamp

Gunsmith Updated

Gunsmith now allows you to customize your weapon's camos, charms, stickers, and other cosmetics.

Proximity Chat

An extension of the in-game voice chat system that lets players hear communications made using a microphone to all nearby players.

Death Chat

An extension of the in-game voice chat system that allows players to hear brief communications made using a microphone by players when they die.

Daily Challenges

Short-term challenges that can be completed to earn XP.

New Mode - 3rd Person Perspective

Experience the game through an over-the-shoulder point of view

New Weapons
New Field Upgrades

Battle Rage - when activated, the user's health regenerates quickly, they gain resistance to tactical allowing for clearer vision, and their Tactical Sprint constantly refreshes making it possible to sprint further.
Gyroscope Support - Allows players to look around and aim by tilting and moving their phones. This applies to compatible devices that have a gyroscope.

New MP-only Killstreaks
For more Warzone Mobile news and guides, check out: