Love competing? Love Mobile gaming? Then check out the best mobile esports of 2022 and put yourself up against the best.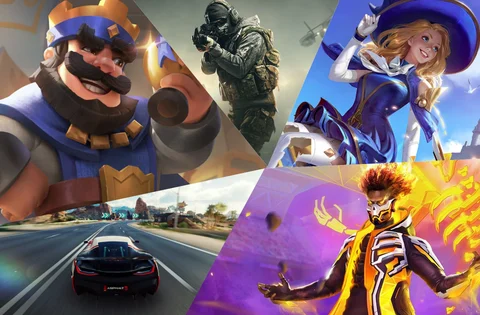 Mobile gaming is big news with numbers of players registering in the billions, and while many of them will fall into the casual end of the market, there is plenty that are looking to test their skills at the highest level possible.
And with a glut of competitive games hitting smartphones and tablets like League of Legends: Wild Rift and Call of Duty: Mobile, there have never been more options for those that like to compete.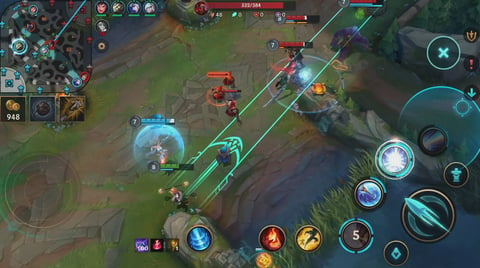 But what games take that further than a simple ranked mode? A true competitive gaming experience that can match the esports seen played on PC and consoles with their LANs, huge prize pools, and the potential to make stars out of their best players?
Mobile esports may not be quite as mature as its bigger brother but it is moving, and moving fast, with the potential to take esports to millions around the globe.
If you are curious about the mobile esports landscape then check out the best mobile esports in 2022 listed below. All of which have a thriving competitive scene supported by the game's developers.
Best Mobile Esports 2022
Mobile esports in 2022 encompass every genre; from racing games to tower defense titles, to full-bloodied MOBAs and first-person shooters.
Asphalt 9: Legends
The one racing game on our list and one which has a thriving esport scene. A full-throttled arcade racer, players compete against up to seven players on tracks that span the globe and cars from real-life manufacturers like Lamborghini, Ferrari, and Porsche.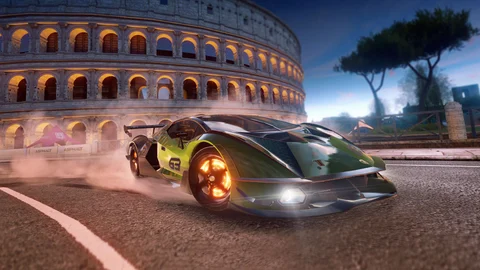 A club system gives players the opportunity to team up and race for a common cause, a great start for competing on a larger stage.
Big money tournaments are held by Nodwin Gaming and ESL through their Snapdragon Pro Series.
Asphalt 9: Legends is available on iOS, Android, Windows, and the Nintendo Switch.
Brawl Stars

Brawl Stars is one of Supercell's super successful mobile titles. A third-person hero shooter, its colorful nature belies the game's strategic depth and skill ceiling, key ingredients for an esport.
Offering up 3v3 game modes and a battle royale, there is plenty for players to get their teeth into with regular content updates, cosmetics to unlock, and ranks to climb.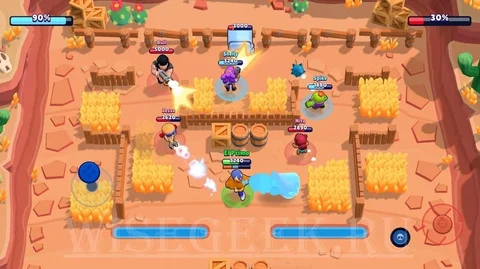 Another title that is supported by ESL with their Snapdragon Pro Series tournaments, as well as Supercell themselves with their $1,300,000 Brawl Stars World Final.
Brawl Stars is available on Android and iOS.
Call Of Duty: Mobile
Call of Duty: Mobile is the small-screen version of the hugely popular Activision Blizzard title and one that has made converts of many who would have previously thumbed their nose at the thought of gaming on mobile.
The game captures the frenetic nature and exquisite gunplay of the mainline titles and the huge amount of game modes and continual content updates keep everything very fresh.
A club system and ranked mode give you an avenue to compete with the COD Mobile World Championship being one of the biggest on the platform.
COD Mobile is available on Android and iOS.
Clash Of Clans
Clash Of Clans is another of Supercell's titles and the oldest one on the list. Oldest doesn't mean unneglected though, as the real-time strategy game still receives regular updates.
Players build up their home village and then take on surrounding players in a battle of resources. Upgrade your units, further upgrade your home village, and repeat. Later updates have included the Builder Base and Clan Capital which give players more opportunities to consolidate their power.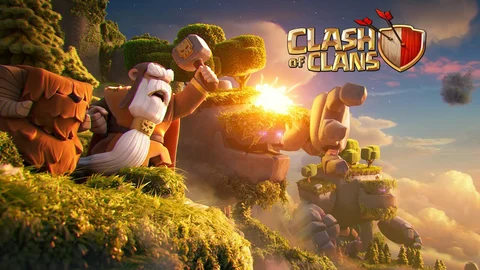 As you can probably tell, clans play a central role in the game and you will need to join one quickly lest you fall prey to other, more powerful opponents. The clan aspect feeds into the esport with regular tournaments held within the game.
The Clash of Clans World Championship has been taking place since 2019 (with a COVID-induced break) and this year sees a format shift with a mix of third-party tournaments and the Supercell-ran Six Weeks of Clash Mayhem with eight teams in total earning a place at the World Championship, expected to be held in September and featuring a $1,000,000 prize pool.
Clash of Clans is available on Android and iOS.
Clash Royale
It is Supercell again, and this time Clash Royale, a spiritual sequel of sorts to the previous title. Clash Royale is a tower defense game and a hugely addictive one at that. Players do battle, upgrade their troops, and do battle again, in either 1v1 or 2v2 games.
What seems a simple game on the surface actually has a hugely strategic element to it with players having to learn the split-second placement of troops on the battlefield.
Ranked modes and its own World Championship are where the esport resides and, even though it came out in 2016, still has millions of players and regular updates.
Clash Royale is available on Android and iOS.
Free Fire
Free Fire might not mean a lot to western audiences but the game is one of the most popular mobile games in the world. A hero-based battle royale it also boasts one of the biggest mobile esport scenes with the most-watched mobile esports event ever.
That claim to fame comes from the Free Fire World Series 2021, held in Singapore, the event had a peak viewership of 5.41 million, not only a huge number for a mobile title but one of the most-watched esport events of all time.
Free Fire has also had a number of showstopping collaborations with the likes of Manchester United star Cristiano Ronaldo and Korean K-pop band BTS among a star-studded cast of personalities who have appeared in the game.
Free Fire is available on Android and iOS.

Mobile Legends: Bang Bang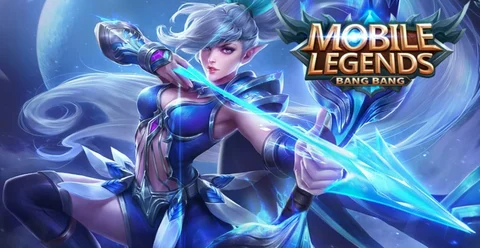 Another title that won't mean a lot to a western audience but which is huge in Asia. Mobile Legends: Bang Bang is a MOBA that bears more than a passing resemblance to League of Legends, so much so that Riot Games sued the developers for plagiarism, not once, but twice.
So, it goes without saying if you are a fan of League of Legends' champions, mechanics, and progression system you will find a lot to like in Moonton Games' MLBB. The game also boasts a healthy esport scene with some of the most-watched events in the industry's history being for the title.
MLBB is available on Android and iOS.

League Of Legends: Wild Rift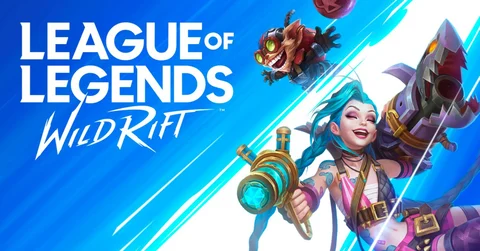 Perhaps it was always going to happen or maybe Mobile Legends: Bang Bang forced their hand but whatever the reason for a mobile port of League of Legends no one can claim that Wild Rift was a simple cash-in.
The game is one of the most well-developed mobile titles on the market with every update, champion, and skin bundle to the same high standard that gamers have come to expect from Riot Games.
The esport scene is also maturing the Wild Rift Icons featuring 24 teams from around the world, competing for $2 million, with more expected through sales of the Majestic Empress Morgana skin.
It is not just at the very highest level where teams can compete with tournaments also held by ESL.
Wild Rift is available on Android and iOS.

PUBG: Mobile
A game that needs no introduction but one which has surprisingly had a longer shelf-life on mobile - at least when it comes to esports. The quintessential battle royale still has a huge competitive community that peaks with the PUBG Mobile Pro League.
Featuring teams from all over the world and with huge prize pools on offer, the Pro League puts the very best together in a battle for supremacy. It isn't just the top tier that can compete though with the PUBG Mobile Club Open also opening up the competition for semi-pro and amateur sides making it a truly global esport.
PUBG Mobile is available on Android and iOS.
Ones To Watch Out
Mobile gaming is only getting bigger with more AAA developers getting in one the action which means yet more games for competitive players to excel in. Apex Legends Mobile got its global release last month, and while the developers have yet to reveal any esport plans, the success of the mainline game's esport scene means it is highly likely they will try to replicate it on mobile.
Then there is Valorant Mobile, already some Chinese gamers have got their hands on it and a release later in the year looks likely and an esport scene, supported by Riot Games, is almost a certainty.
Staying with FPS games, Rainbow Six Mobile also looks a likely candidate for a developer-supported esport scene. Rainbow Six Siege has its Pro League which has helped keep interest in the mainline title high. A mobile version of such a league seems like a no-brainer.
For more mobile gaming news and guides, check out: