Ranked Season 8 of Wild Rift is here. Here's everything you need to know, including the start date and rewards.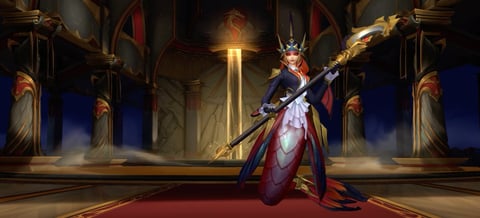 League of Legends: Wild Rift is a game at its best when it's played competitively, and for most players, that means diving into the game's ranked mode.
The ranked mode is played over seasons, with the game currently in Ranked Season 7. Each season, players attempt to win games, earn ranked points, and hopefully work their way up the ranks. You will unlock in-game rewards like player emblems and champion skins depending on how well you do.
Some details regarding Ranked Season 8 have just been revealed, along with a look at what is coming in patch 4.0, giving us a good idea of what we can expect once it all kicks off.
After introducing the legendary queue in Season 6, the developers are continuing to change the ranked season.
Some of it is quality of life changes, with a revamped ranked mode select screen that will show off your best champions and your recent stats.
The Ranked Reward Tracker and ranked store are also being improved, with the developers promising more rewards for players to unlock as they progress.

If you want to learn more, including the start date, all the available rewards, and more, check out our Wild Rift Ranked Season 8 explainer below.

Wild Rift Ranked Season 8 - Start And End Date
Wild Rift Ranked Season 8 will begin on January 12 at 12:01 am UTC. Each season of ranked runs for approximately three months, covering three splits.
Season 8 will end at midnight on March 15, with Ranked Season 9 starting immediately after.
The new season looks very much like Ranked Season 7, except for the aforementioned changes.

Wild Rift Ranked Season 8 - Rewards And Features
Each Ranked Season offers up rewards to unlock. These are split into rewards and features. Rewards are given out at the end of the season. Reach Gold or higher and win at least ten ranked matches in that tier, and you will receive a player emblem displaying the highest rank you achieved in that season.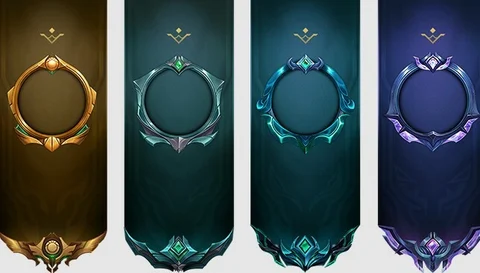 Players will retain these rewards after the end of the season, which are unlike features that display your rank progress throughout the season but are taken away at the start of a new ranked season.
Continuing in Ranked Season 8 is the Ranked Reward Track. This offers up a Wild Pass-type progression without having to spend any money.
Players earn ranked points (ranked coins) throughout the season and depending on how well you do in a chosen match, you stand to earn more. You can spend these ranked points in the ranked store, which includes this season's Glorious Crimson Nami champion skin.

It should be said your progress through the Ranked Reward Track is not directly tied to your progress up the ladder. So, even if you aren't a competitive warrior, you can still earn rewards through the Ranked Reward Track.
We will update this page with a more detailed look at the rewards when they become available.
For more Wild Rift news and guides, check out: