Earn Mythmaker skins and other rewards in Wild Rift's latest event: The Mythmaker Workshop.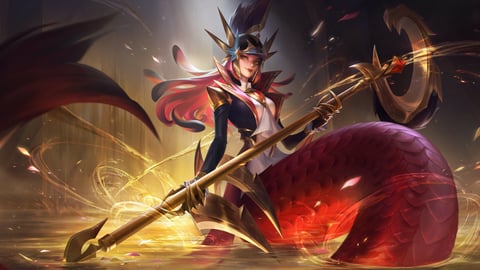 Patch 4.0 will introduce a new event to Wild Rift: the Mythmaker Workshop. Get crafty with Caitlyn as you snip, fold, and use Lunar Papercuttings to earn skins, rewards, and other in-game items.
In this event, you'll need to purchase scissors for 400 Wild Cores to get Lunar Papercuttings. From there, you can use them to claim in-game rewards.
Here are all the details about the Mythmaker Workshop event in Wild Rift.
Wild Rift Mythmaker Event - Rewards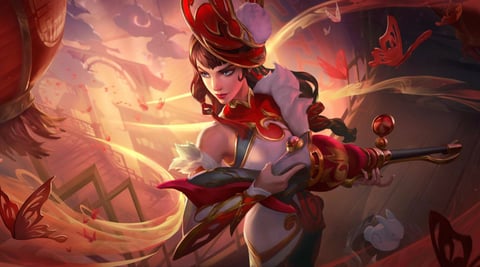 You'll earn Lunar Pappercuttings with each purchase of a pair of scissors in the event. However, the amount of these will vary depending on chance. Here's a look at the chances you'll have for each pair of scissors:
2 Lunar Papercuttings: 90%
8 Lunar Papercuttings: 9.5%
92 Lunar Papercuttings: 0.5%
Collect Lunar Papercuttings, and you can use them to claim rewards listed in the table below. Some of these rewards include new skins introduced in patch 4.0. You'll also earn a Special Edition Mythmaker Caitlyn skin if you get 15 scissors or earn 92 Lunar Papercuttings.
| | |
| --- | --- |
| Item | Number of Lunar Papercuttings Needed |
| Firecracker Diana | 8 |
| Firecracker Jinx | 8 |
| Firecracker Sett | 8 |
| Firecracker Teemo | 8 |
| Firecracker Tristana | 8 |
| Firecracker Vayne | 8 |
| Firecracker Xin Zhao | 8 |
| Radiant Wukong | 8 |
| 5,000 Poro Energy | 4 |
| Mythmaker Recall | 3 |
| Ring Of Fire Recalls | 3 |
| Sparklers Recalls | 3 |
| Firecracker vayne Skin Border | 2 |
| Mythmaker Caitlyn Special Edition Skin Border | 2 |
| Mythmaker Caitlyn Special Edition High Tier Pose | 2 |
| Mythmaker Mini Profile Border | 2 |
| 1,000 Poro Energy | 1 |
| Big Hearted Emote | 1 |
| Everything's Ruined Emote | 1 |
| Firecracker Vayne Pose | 1 |
| Just Gifted Emote | 1 |
| KA-POW Emote | 1 |
| Light 'Em Up Bauble | 1 |
| Mind: Blown Emote | 1 |
| Mythmaker Caitlyn Special Edition Pose | 1 |
| Not. Now. Emote | 1 |
| Rosey Connection Emote | 1 |
| You See That? Emotes | 1 |
Stay up to date with the latest Wild Rift news and guides: