If you're a Game Pass member, you'll be able to link your Riot Games account with your Xbox profile to unlock great rewards.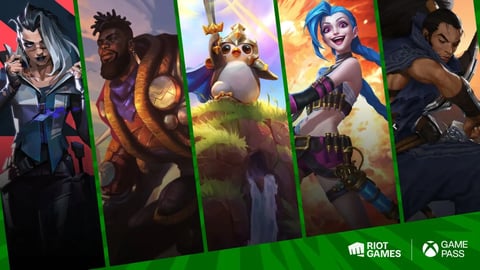 In June earlier this year, Xbox revealed that Riot Games' biggest PC and mobile games would soon be available with their Game Pass. It's been a while since we heard from them, but today, it's finally been announced as a reality.
Starting December 12, all Game Pass members can link their Xbox and Riot accounts to access Riot's PC and mobile titles as well as unlock rewards.
Here's an overview of how you can link your accounts and the rewards you can expect to get from doing so.
How To Link Your Riot Account To Xbox Profile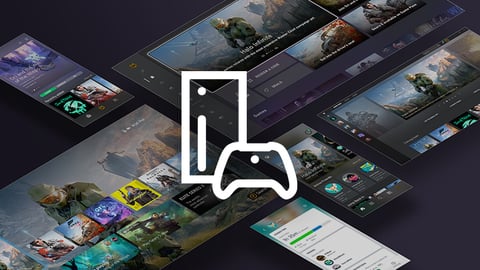 Linking your Riot Account to your Xbox profile is a simple task.
According to Riot, these are the steps you'll have to follow:

Go to the Xbox Social Sign-in Page.
Sign in to your Riot Account. After this, sign in with your Xbox profile to complete the linking process.
Once you've completed these steps, you'll be able to enjoy all the benefits and rewards.
If these instructions don't work, don't fret. From the day of the launch, a step-by-step instruction process will be released in the app on how you can connect your Riot account and Xbox Game Pass accounts.
Riot And Xbox Account Linking Rewards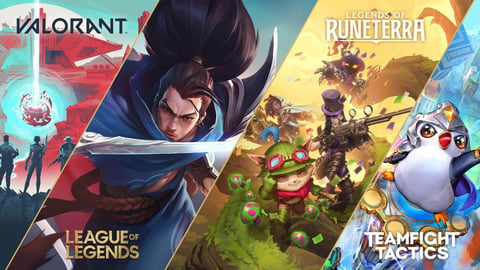 As mentioned earlier, linking your accounts won't just grant you access to Riot's games through your Xbox account. You'll also get in-game rewards for titles such as Valorant, League of Legends, Legends of Runeterra, Teamfight Tactics, and Wild Rift.
If you link your accounts before January 1, 2023, you'll earn an additional reward.
Here are all the rewards you can get in each game:
Game
Rewards
League of Legends

All 160+ champions
Access to every new champion as soon as they're released
20% XP boost
Masterwork Chest and Key (bonus reward if you link your account before January 1, 2023)

Legends of Runeterra

All cards in the Foundation set
Prismatic Chest (bonus reward if you link your account before January 1, 2023)

Teamfight Tactics

1-Star Rare Little Legend Tacticians
4 Arena Skins available until April 2023, and 1 Arena Skin that's on a monthly rotation thereafter
Little Legend Rare Egg (bonus reward if you link your account before January 1, 2023)

Valorant

All current Agents
Access to every new Agent as soon as they're released
20% Match XP boost given to Battle Pass, Event Pass, and active Agent Contract progress
Pocket Sage Buddy (bonus reward if you link your account before January 1, 2023)

Wild Rift

All 80+ champions
Day-one access to every new champion as they're released
20% XP boost
Random Emote Chest (bonus reward if you link your account before January 1, 2023)
Stay up to date with the latest mobile gaming news and guides: