Rumors suggest that GTA: The Trilogy - The Definitive Edition is expected to get a mobile release in 2023.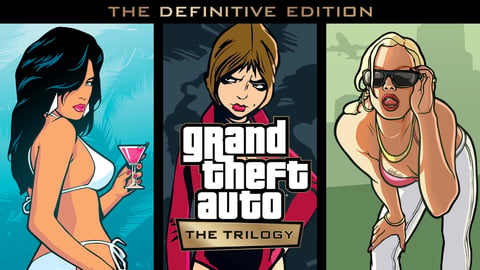 According to a verified source, Grand Theft Auto: The Trilogy - The Definitive Edition is scheduled for a release in early 2023.
Grand Theft Auto: The Trilogy - The Definitive Edition (iOS and Android) is still scheduled for release for sometime in Fiscal 2023.

We're looking a date between now and early 2023. pic.twitter.com/BXSvjQRuMY

— Ben (@videotech_) August 8, 2022
Rockstar Games first released The Trilogy in November 2021 for consoles and PC. It's a compilation of GTA III, GTA: Vice City, and GTA: San Andreas, all of which have been remastered with visual and gameplay upgrades.
These brand-new updates and features include:
A GTA V controller layout.
Updated weapon and radio station selection wheels.
Improved gunplay and targeting controls.
Updated mini-maps with enhanced navigation that will allow you to set waypoints to destinations.
Higher resolution textures from characters to weapons, vehicles to roads, and more.

The minimum system requirements are still unclear, and it's possible that certain new features may not be transferrable from console to mobile. However, we can fully hope to see a significant improvement in these GTA games - which, individually, are all currently available on mobile.
Besides the hardware and software aspect, we can expect the price of the game to be in the same range as the console version, which launched at USD 59.99.

Stay up to date with the latest mobile gaming news: