Supercell has announced that Boxes will be removed from Brawl Stars in an upcoming update.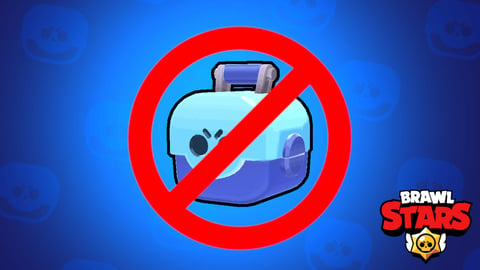 Boxes will be entirely removed from Brawl Stars in the coming update. In its place will be an all-new system. Supercell argues that the main reason for this action is due to how difficult it is for players to get brawlers in Boxes. The big issues with Boxes are the random probabilities and brawler rarities.
The devs will share more information on this system in the next Brawl Talk on December 7. However, we were given a preview of what's come. Here are all the details.
Update: It's been revealed that Boxes will be replaced with the Starr Road, a new system that will allow you to unlock specific brawlers. You can read more about it here.
A New System Will Replace Boxes In Brawl Stars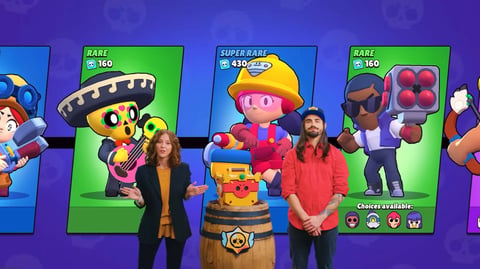 Simply put, the new system will allow you to get specific brawlers you don't currently own. You'll be able to progress through a new road and collect the brawlers you are missing.
There appears to be a new in-game currency that you can spend to unlock the brawlers on this road. Previous rumors suggest that these may be called 'Recruitment Tokens' that can be earned on the Trophy Road or in the Brawl Pass.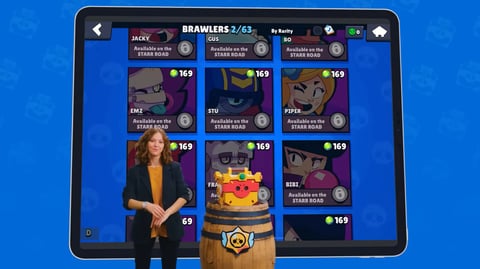 From the looks of things, it appears that you will also be able to purchase brawlers with Gems. Trophy Road and Super Rare brawlers appear to cost 79 Gems while Epic brawlers cost 169 Gems.

What's Next For Boxes?
Boxes have been in Brawl Stars and have played a crucial role in the game's development. To say goodbye, Supercell will be hosting a mega event where all players can get a bunch of rewards including the Omegabox, the Omegabox Darryl skin, and its pins.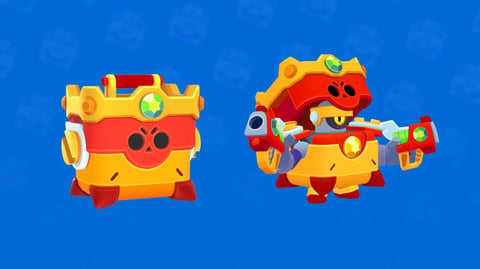 But for everyone to get all these rewards, the Brawl Stars community will need to work together to get a total of four billion takedowns before December 13. Every takedown in any game mode will count toward this goal.

The target bar will be updated daily in the in-game news tab. For each milestone reached, a new reward will become available in the Shop.
These are the takedown milestones and their rewards:
500 million: Mega Box
1 billion: Omega Box Icon
1.5 billion: Omega Box Spray
2 billion: Omega Box Pin
3 billion: Omega Box
4 billion: Omega Box Darryl skin
Brawl Stars content creators will also be giving away Megaboxes in special contests. Simply look for the hashtag #ByeByeBoxes on Twitter to learn how you can join. Winners will be given special codes that they can redeem for rewards.
Big heads up though, there will be five hidden 'golden codes' scattered across the creator giveaways. If you were lucky enough to get it, you would receive 200 Megaboxes for free.
Stay up to date with the latest Brawl Stars news and guides: