The Starr Road is a new way you can unlock specific brawlers in Brawl Stars. Here's a complete guide on the reward track.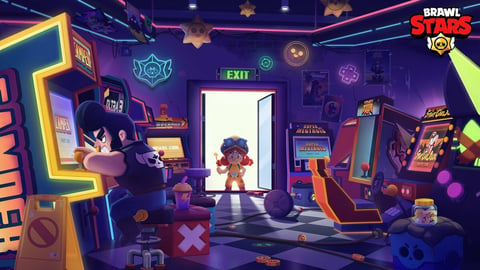 The Starr Road is a reward track that allows you to unlock brawlers in Brawl Stars. It allows you to target brawlers you do not currently own in the game according to rarity by collecting an in-game currency called 'Credits.'
Introduced in the December game update, there are a lot of inner workings that both new and old players need to familiarize themselves with to get the most out of Starr Road.
We've put together a guide going through how the Starr Road works, how you can get brawlers, and where you can get Credits
How To Unlock Brawlers In The Starr Road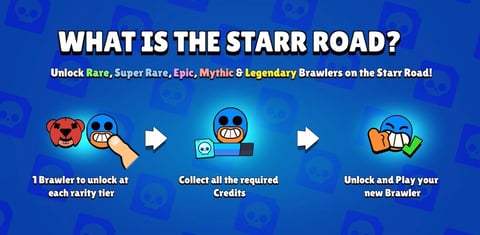 As we mentioned earlier, Starr Road is a reward track you can climb by progressing through 'steps.' Each step has an assigned rarity and a list of brawlers you can choose to unlock.
You can progress through Steps and unlock brawlers by collecting an in-game currency called 'Credits.'
You'll need different amounts of Credits to unlock different types of brawlers depending on their rarities. Each step has a pre-defined brawler rarity you'll need to unlock as your next brawler.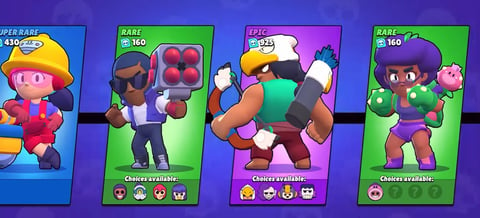 As a new player, you will unlock specific brawlers first, but once you've gathered enough experience with the new system, you'll be able to choose between two to three different brawlers in each step (as shown above).
If the brawler you want isn't one of the options on the step, you'll have to keep progressing through the track until that brawler becomes an available option.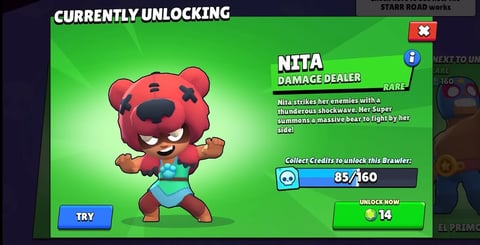 You will also be able to purchase any brawler at any given point from the brawler screen with Gems. If you've already started to unlock a brawler and you'd like to speed up the progress, you will be able to purchase the remaining Credits for a lower price with Gems and unlock the brawler instantly.
The Starr Road will be the same layout for all players. But, it will begin to vary depending on the brawlers you decide to collect or whatever progress you have already unlocked before the introduction of Starr Road.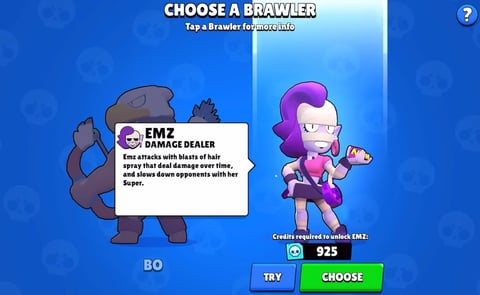 You will always be working towards unlocking a brawler on Starr Road. Once you unlock one, the game will ask you to pick the next brawler you want to unlock at the next step, and so on. If you change your mind about the brawler you wish to unlock, you can select the 'switch' button to change to one of the other brawler options available on the step and transfer your progress toward them.

When new brawlers are released to Brawl Stars, you can switch to unlock the new brawler for a limited amount of time. Otherwise, it will go to the end of Starr Road.
How To Get Credits In Brawl Stars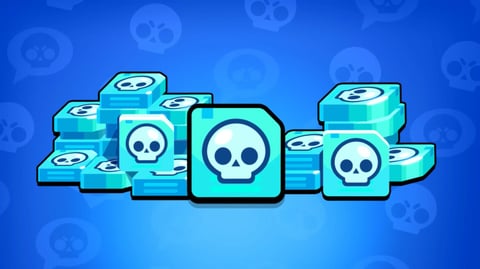 You can collect Credits in Brawl Stars in one of four different ways.
These include:
Brawl Pass: Unlocking certain reward tiers on the premium Brawl Pass will provide you with Credits
Challenges: Completing limited-time challenges in Brawl Stars can reward you with Credits
The Trophy road: Level up your brawlers to earn Trophies that will help you progress through the Trophy Road. Certain Trophy milestones can reward you with Credits.
Quests: Like regular and seasonal Quests, there will be occasional Quests that offer Credits as a reward for completing them.
Stay up to date with the latest Brawl Stars news and guides: