Supercell has pulled out an old card concept design that they had previously scrapped and stashed in their archive.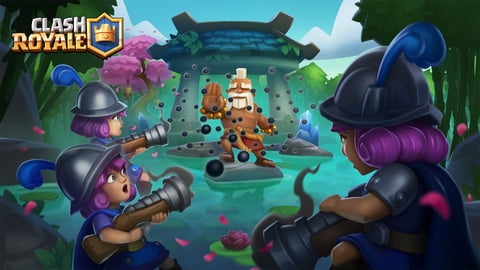 With over 100 cards available in Clash Royale, there are bound to be card designs that have fallen through the cracks. Ones that wouldn't meld or synergize well with others. In the game's history, we've never been shown them. That is, until recently when Supercell revealed one of those cards.
a concept from the archive!

how do you think this card would work? pic.twitter.com/19dNrkjt25

— Clash Royale (@ClashRoyale) November 29, 2022
Called 'The Fire Knight', this card concept was kept in the devs' archives for who knows how long and - obviously - never released as an official Clash Royale Card.
The Fire Knight Is A Scrapped Clash Royale Card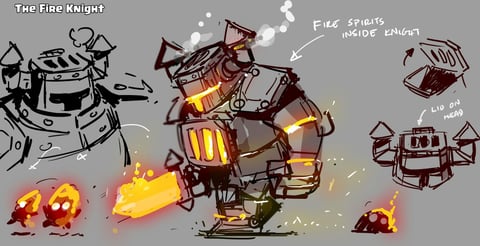 Designed as a tanky unit with a flaming sword, the Fire Knight houses Fire Spirits that can be deployed onto the Arena.
For those of you with a keen eye, you'll be reminded that it has a similar mechanic to the four-Elixir cost Furnace building that also spawns Fire Spirits.
So you could argue that the Fire Knight is basically a mobile Furnace that can go on the offensive against enemies. It would have been a powerful counter to swarms like Skeletons or Goblins that are often used against singular tanky troops like the Giant Skeleton or the Golem.
With these abilities, the Fire Knight would have no doubt been a high-cost card that could potentially have been a Champion whose ability was to unleash Fire Spirits. It's unclear why Supercell never officially released the card, but regardless, we're glad we saw this one.
Stay up to date with the latest Clash Royale news and guides: