New State Mobile v0.9.42 will introduce a raft of new changes, including a new marksman rifle, BR adjustments, and game mode.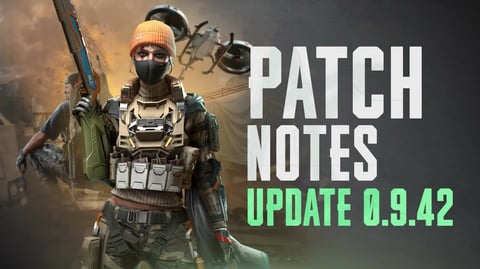 Plenty is arriving with New State Mobile's November patch, including a new season of content, a new weapon, and changes to the way battle royale works that will help you get more chicken dinners than ever.
If you want to learn more, including the release date, maintenance time, and all the new content, you can check it out below.
New State Mobile November Patch - Release / Maintenance Time
New State Mobile's November update (v0.9.42) is set to come out on Thursday, November 24.
The servers will come down at 12 am UTC on that date and stay offline until 6 am UTC.
New State Mobile v0.9.42 Patch Notes
The patch dropping this week includes a new game mode, Shooting Gallery, changes to the way the battle royale works, as well as new weapons.
BR Changes
Changes to the battle royale rules will make New State Mobile lobbies more aggressive.
Now, before stage 3 in either solo or squad modes, you can return to the field one time without the help of your teammates. This will see you hopping onto a drone taxi which you can jump out of at your choosing.
After phase 3, the only way to return will be through the Green Flare Gun.
Shooting Gallery
This new game mode is all about improving your aim and earning some sweet rewards.
Players will select two guns to enter the shooting gallery and will then complete three 1-minute rounds where you will have to shoot a variety of targets.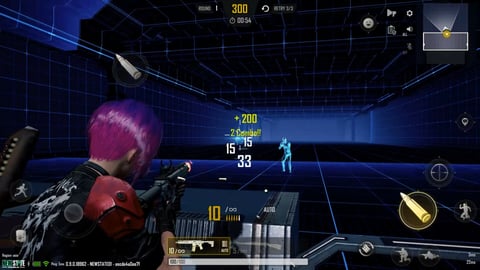 Shoot multiple targets in a row, and you will create combos, adding to your high score.
Your high score will then be used to rank you on the leaderboard, and at the end of the season, rewards will be doled out.

New Weapon - SL8
A new designated marksmen rifle is coming to the game, the SL8.
With high damage, pinpoint accuracy, and very little recoil, the SL8 looks like a powerful addition to New State Mobile's arsenal of weapons. The gun can attach custom muzzles, scopes, magazines, and stocks, which you can find on the field.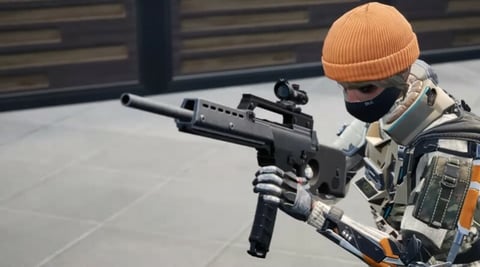 It also has a C1 suppressor barrel, which increases the SL8's damage output and adds the suppression effect. However, it reduces the gun's recoil control and makes using a muzzle impossible.
Season 6 And New Survivor Pass

The release of v0.9.42 will also mark the start of Season 6. Players will have their rank tier reset based on their current rank, and there will be a new raft of Season rewards to earn.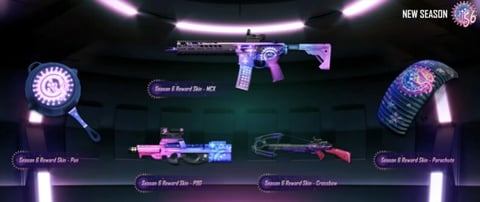 A new Survivor Pass will be available, introducing seven weekly missions instead of the previous five. Mileage points will also be available by opening up normal crates.
Other Additions
New footstep sounds to make it easier to differentiate between friend and foe.
Dressing Room - Can create presets of outfits and weapon skins which friends can then vote on.