In this guide, we have ranked all of PUBG Mobile's DMRs in a tier list that ranks them from best to worst.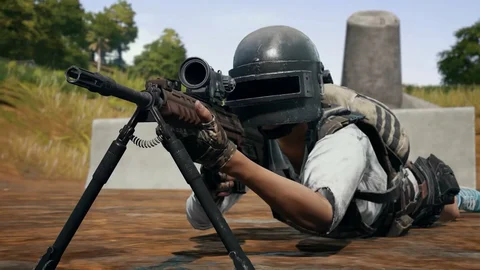 Whether you are a seasoned pro player or a newbie, DMRs are the ultimate choice of weaponry in PUBG Mobile for providing the perfect balance between assault rifles and snipers. DMRs simply offer unparalleled versatility and pack a significant punch at mid to long ranges.
In this article, we've ranked each of the available DMRs in PUBG Mobile from the strongest to the weakest to create an ultimate DMR tier list.
Dominate your foes, no matter the distance, and secure that Chicken Dinner like never before.
PUBG Mobile DMR Tier List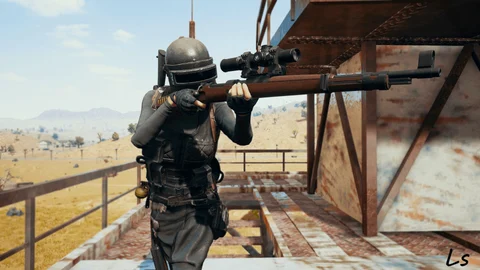 There are currently seven DMRs in PUBG Mobile. The recent addition to designated marksman rifles is the Mk12 - a hard-hitting, high-velocity 5.56mm DMR capable of eliminating entire squads with a single magazine.

Designated Marksman Rifles are famous for being a gap option between assault and sniper rifles. DMRs are versatile, allowing players to engage targets at medium to long ranges. We've ranked them all starting from the S-Tier (best) and ending with the F-Tier (worst).
If you're looking for the best possible controller to use in PUBG Mobile Lite, we recommend using a Razer Kishi mobile game controller. It will give you a competitive edge over your opponents.
S-Tier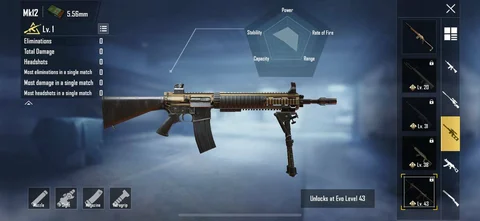 The S-Tier DMRs are:
The best DMRs in PUBG Mobile are the Mk14 and Mk12.
The Mk14 is one powerful firearm with the capacity to outperform many ARs, SMGs, and even snipers on the long range. In auto mode, the Mk14 has even more damage per second (DPS) which makes it the deadliest weapon in skilled hands. Still, to extract the most out of this weapon, you should master your recoil control skills and get used to playing with its small-capacity magazine.

The Mk12 is several times stronger than other designated marksman rifles. While its DPS is slightly less than the Mk14, the Mk12 has an extended magazine of 20 rounds and very low recoil compared to other marksman rifles.

A-Tier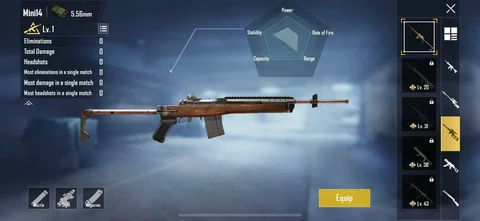 The A-Tier DMRs are:
The SKS is a legendary marksman rifle that is one of the most popular and powerful weapons in PUBG Mobile. The firearm combines everything needed to secure the victory: high damage, long-range effectiveness, and a decent rate of fire. When using the SKS, nothing else matters, as the weapon feels insane.
The Mini-14 is a favorite weapon for many professional players. The unique features of this marksman rifle are its easy-to-control recoil, high ammo capacity, and good fire rate. Honestly, the Mini-14 feels super good in terms of movement and versatility, and it is perfectly suitable for both newcomers and advanced players.

The SLR is a powerful weapon with a high damage output that is suitable for both mid and long-range combat. Its fire rate is slightly lower than the SKS and Mini-14, so it requires precise aiming skills to be effective.
F-Tier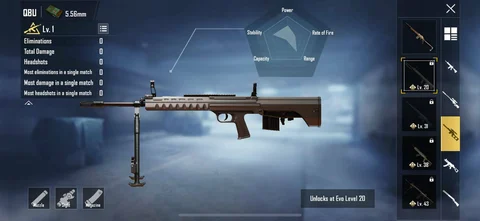 The F-Tier DMRs are:
Although the QBU and VSS are both powerful firearms, they are weaker than other DMRs.
The VSS has a complex recoil pattern that is difficult to control, while the QBU is only available on Sanhok which makes it inaccessible for players who prefer other maps.

As always, the rankings in this tier list offer insight into the current meta for PUBG Mobile. The effectiveness of each weapon may vary depending on the player and their respective skills.
For more PUBG Mobile guides, you may be interested in:

This article contains affiliate links which are marked with [shopping symbol]. These links can provide a small commission for us under certain conditions. This never affects the products price for you.