Get the lowdown on PUBG Mobile's Royale Pass M16: Heroic Palace, including the release date and most notable rewards.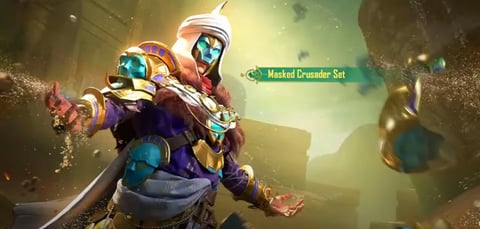 PUBG Mobile is gearing up for the release of Royale Pass M16, with M15: Razzle Dazzle nearing its end.
A Royale Pass offers up rewards for players, with outfits, weapon skins, and other cosmetics available through the free and premium tracks.
Each new Royale Pass has a unique theme, and M16's will be 'Heroic Palace', which will be offering up a number of colorful cosmetics, including the Grain Revolution skin for the UMP45 and the Masked Crusader set.
If you want to learn more about the PUBG Royale Pass M16, including the release date, and the most notable rewards, all that information is below.
PUBG Mobile Royale Pass M16 - Start And End Date
Royale Pass M15: Razzle Dazzle is ongoing, with a scheduled end date of October 19.
M16: Heroic Palace should begin later that day, and depending on your time zone, no later than October 20.
Royale Passes run for approximately one month, with the end date for Royale Pass M16 being November 17.
Royale Pass M16 has both a free and premium track, as well as the Elite Pass Plus, which offers yet more rewards.
Players will be able to purchase the pass at any point during the season, which will also unlock all the rewards they would have if they purchased it on day one. So, if you are currently unsure whether you want to purchase the premium pass, you can hold out until later.
How Much Does Royale Pass M16 Cost?
When purchasing Royale Pass M16, you have two options: the Elite Pass or the Elite Pass Plus. The former gives you access to the premium track, elite missions, 15 giftable respect, and 1 Gold Chicken draw ticket - this version of the pass is priced at 360 UC (approx. USD 5).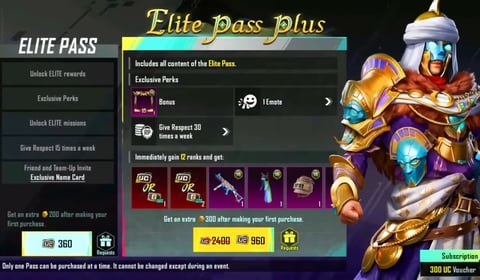 The Elite Pass Plus contains everything found in the Elite Pass, but you also automatically unlock the first 12 tiers; you get 10 Golded Chicken draw tickets, 30 giftable respect weekly, and an exclusive frame and emote. This version of the pass costs 960 UC (approx. USD 10).
All Weapon Skins And Outfits
There are three outfits and four weapon skins in Royale Pass M16, with some available in the free track.
Others, like the Cute Cactus - QBZ, are part of the Royale Adventure, which is available to players once they reach rank 50 and is effectively an in-game store where you trade supplies for rewards.
Outfits
Mask Crusader set (*)
DJ Dancer set
Butterfly Fighter set (*)
Glorious Ruins helmet
Masked Crusader mask
Weapons
Dynamic Beat - SLR (*)
Grain Revolution - UMP45
Color Explosion - AKM
Cute Cactus - QBZ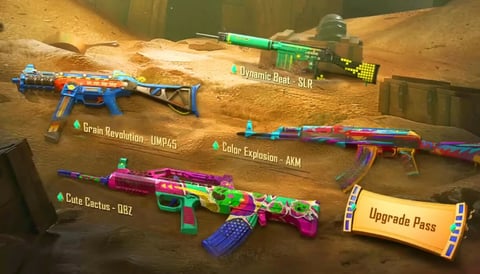 *Part of the free track.
For more PUBG Mobile news and guides, check out: