Use these Prime Gaming codes to earn free rewards in Roblox.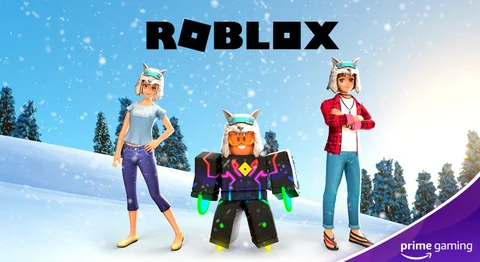 Roblox is the world's playbox, a gaming platform open to developers to create their own games and experiences.
A big part of what makes the Roblox experience so enjoyable is customizing your avatar, with a vast array of cosmetic items available across all of Roblox's games.
Gaining access to many of these involves purchasing them with Robux, the platform's premium currency, but there is a number of ways to snag some for free. Redeem codes are one way, but another one is through Amazon's Prime Gaming service and the Roblox rewards that they offer.
Roblox Prime Gaming rewards are available for some of the platform's most popular games, including Tower Defense Simulator and Mining Simulator 2. There are also universal avatar cosmetics that can be used in most of the platform's games.
The guide below will show you how you can get your hands on them.
How To Get Roblox Prime Gaming Rewards
There are a couple of things you will need to do before you can claim your Roblox Prime Gaming rewards.
The first is having an Amazon Prime account, which also gives you access to the Prime Gaming service and its rewards. Amazon Prime has different pricing across the world, but in the US, it costs $12.99 a month.
There are frequent 30-day free promotions for Amazon Prime that you can use to claim a particular reward. If you choose to end your subscription, you will retain your rewards, whether that be for Roblox or one of the many other games that are part of the Prime Gaming reward scheme.
Roblox Prime Gaming Rewards come as redeem codes. To claim a reward, follow these instructions:
Head to the Roblox Prime Gaming reward page.
Locate the rewards and click on 'claim' on that month's reward.
Copy the redeem code and head to roblox.com, and log in to your account.
Head to roblox.com/primegaming and enter your code.
Your item will now appear in the Avatar Editor!
Roblox Prime Gaming codes are good to use only one time. You can gift it to a friend, but you will not also be able to redeem the reward.
Last Available Roblox Prime Gaming Rewards
Unfortunately, Prime Gaming no longer has rewards for Roblox, with the promotion ending earlier this year.
That doesn't mean it won't return, but for the time being, you will have to find other ways to get free rewards in Roblox.
If the reward scheme returns, we will update this page with all the information.

For more Roblox news and guides, check out: