Use these War Simulator codes to get free cash! (Updated: February 2023)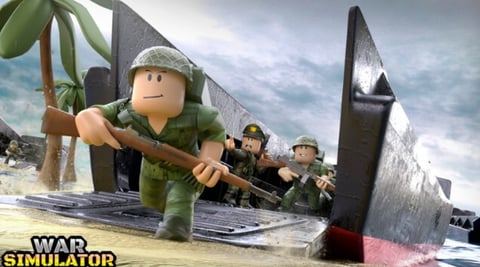 War Simulator is one of the most engrossing action games on Roblox, featuring several different theatres of war, a large arsenal of weapons, and vehicles like jeeps and tanks for players to wage war with.
The latest update adds the Pacific theater to the game, along with a barrel load of new weapons, but to access much of the content, you will need to get your hands on in-game cash.
Cash can be earned by completing missions and killing the opposing army, but there is another, quicker way of earning cash, and that is by using War Simulator codes.

Below we explain how you can redeem War Simulator codes, as well as list all the currently working codes for the game.
How To Use War Simulator Codes
Redeeming War Simulator codes is easy, as it can be done from within the game.
To do so, follow these instructions:
Launch War Simulator from the Roblox app.
Once you are in the game, click on the Twitter icon, found on the left-hand side of the screen.
Enter one of the working War Simulator codes listed below and click 'Redeem'.
If successful, you will receive a message stating the reward you have earned.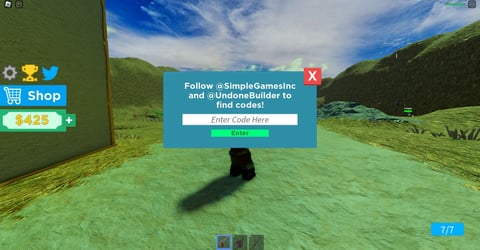 Take note some codes are time-limited, so if you discover a new one, use it as soon as possible.
With that out the way, let's look at the working War Simulator codes.
War Simulator - Active Codes (February 2023)
War Simulator codes can get you free cash, which is useful for buying new weapons, vehicles, and gaining access to new theaters of war.
Here are the currently active codes as of February 1, 2023.

There are currently no working War Simulator codes. Check back soon!
Expired War Simulator Codes
Here are all the expired War Simulator codes.
Where To Get More War Simulator Codes
The best way to get new War Simulator codes is by checking this page. We regularly check for new codes and add them to the list above - so bookmark this page and check for new ones before you jump into a game.
If you want to get the codes at source, there are several ways to find new War Simulator codes. Codes are released via the publisher and developer's Twitter accounts, which we have listed below:
For more Roblox codes, check out: