This guide explains how you can get Quest Points fast in Pet Simulator X while detailing other related things.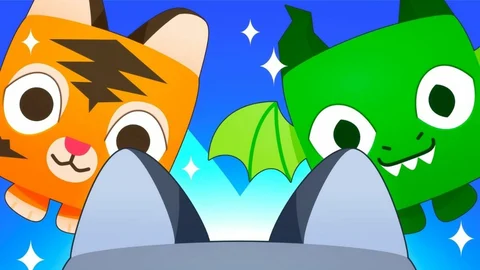 The Quest Points is a currency in Pet Simulator X that players can use to buy a variety of Eggs and other items from the Quest Shop.
However, there are many new players who hop into Pet Simulator X and don't know what to do or how to earn these Quest Points to get unique items.
To make things easier for such players, we are here with a handy guide on how to get Quest Points in Pet Simulator X.
How To Get Quest Points In Pet Simulator X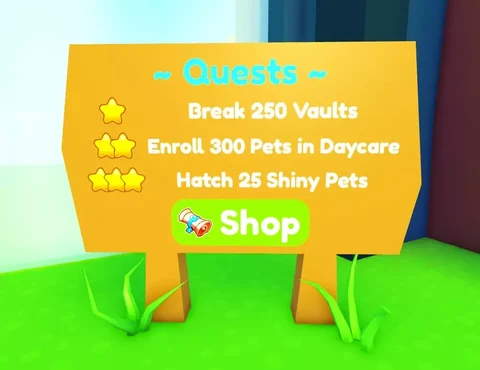 In Pet Simulator X, you can get Quest Points by completing the different quests that you get when you enter a biome in a particular world in the game through the Quest Board.
Each biome in the game offers three different quests, each designated with a star rating:
⭐: Easy quest but offers 40 Quest Points
⭐⭐: Normal quest offering 100 Quest Points
⭐⭐⭐: Difficult quest that takes time to complete but offers 250 Quest Points.
So, if you are looking for some Quest Points, it's about time you start grinding the different quests that usually involve breaking chests, coins, hatching eggs, and other challenges.
Pet Simulator X Farming Quest Points Fast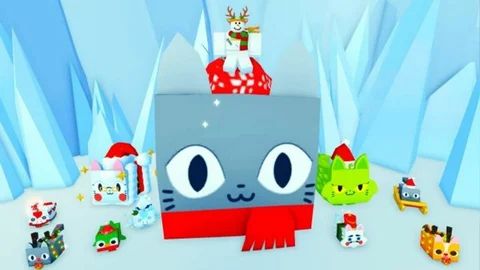 To get Quest Points fast in Pet Simulator X, you must farm the one and two-star quests. Most of them can be completed more easily than the three-star ones.
However, there are a few three-star quests in the game that you can complete a lot faster compared to the others.
So ultimately, it depends on the quest and your estimation of how fast you can complete it.
How To Use Quest Points In Pet Simulator X
As we mentioned earlier, you can use Quest Points in the Quest Shop in Pet Simulator X.
That said, here are the different items that you can get using Quest Points:
Quest Egg 1
Hoverboard
Booth Style
Boost Pack
+1 Pet Slot!
Pet Storage!
Large Diamond Pack
Medium Diamond Pack
Small Diamond Pack
If we have to recommend, we would suggest buying Quest Egg and Pet Slots using the Quest Points first. You can go for Diamonds and other stuff only when you have a ton of Quest Points hoarded.
For more on Roblox, check out: