This guide shares the BGMI beta APK download link for players who failed to register for the game's beta and obtain the Test Link.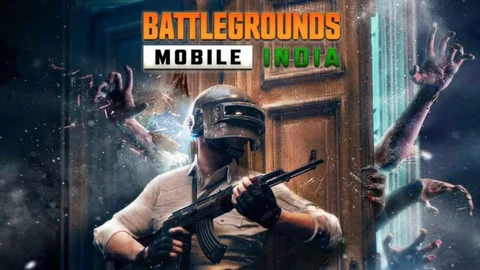 Krafton finally got the green light from MeitY to resume their operations in India, which means players can install and play BGMI again. But before the devs make the game available to the general audience, they are conducting a BGMI beta test with a select few players who managed to register for it.
Players are eager to get their hands on whatever version of the BGMI build to play the game finally. But since the game's main server is still down, playing the normal build is impossible.
In the wake of that, players who missed registering for the BGMI beta test are now looking for ways to get their hands on the beta version of the game, which is the only working build, while writing this article.
To help players, we have prepared this handy guide that talks about how to get the BGMI test link while sharing the BGMI beta APK download link.
How To Get BGMI Test Link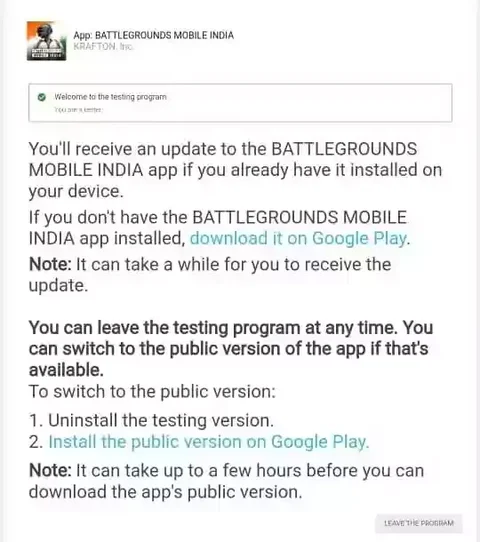 You can get the BGMI test link by registering your Google Play account for the beta test before registration ends.
Usually, the game's beta testing and other such details are announced on the BGMI official website and their Twitter handle.
So keep a close eye on these and register your account for the beta testing. If selected, you will get a communication email and the BGMI test link.
Click, and it will take you to the Google Play BGMI beta test page, where you can download and play the beta build for testing and other purposes.
BGMI Beta APK Download Link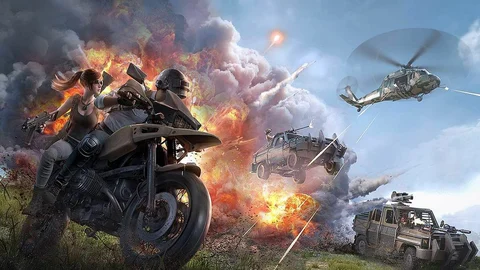 The BGMI beta build APK file is not yet available when writing this guide.
We will update this guide section when we have the direct download links for the BGMI beta test server APK.
How To Install BGMI APK
Here is how you can install BGMI (2023) APK and OBB files on your Android device:
Locate BGMI beta APK on your Android device. [Downloaded files are stored in the file manager]
Tap on the APK file to begin the installation.
Once BGMI beta is installed, open it and let the additional files download.

If your device blocks applications from unknown sources, you can the following steps to allow the installation: Navigate to Settings > Safety, then Privacy > Install Apps from Unknown Sources.

For manual OBB installation, go to the following path via your File Manager: Android/OBB.
Look for the BGMI beta folder.
Paste the contents of the OBB file.
For more PUBG Mobile news and guides, check out: