Strangers Things has got an official Roblox experience, and a watch party featuring the first episode is soon to take place.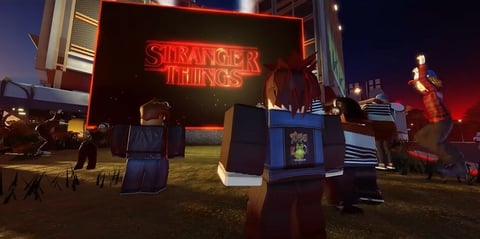 You may not be aware but Stranger Things day is coming up. Falling on November 6 - the same day in 1983 when Will Byers first goes missing in Netflix's hit sci-fi show - the day is all about celebrating the world, the lore, and the characters of the show that brought us the Upside Down and had us stanning Kate Bush.
To mark the occasion, Netflix is hosting a number of watch parties in cinemas across the US and Canada, reportedly set to feature guest appearances, giveaways, and plenty of surprises.
But if you can't make those, you can still take part thanks to a brand new Stranger Things Roblox experience that has recently opened its door.
Featuring a loving recreation of Hawkins, the 'Countdown to Stranger Things Day' has plenty for fans of the series to revel in.
There are mini-games, including a 'Scour The Void' scavenger hunt that can earn you a Stranger Things Waffle Backpack that you can use in other Roblox experiences.
This all leads up to the watch party, which will give attendees the chance to go back to where it all began and watch the very first episode of the hit TV series.
How To Join The Stranger Things Watch Party In Roblox
Starting on November 6, the first episode of Stranger Things will play on a large screen found in the middle of this new Stranger Things experience.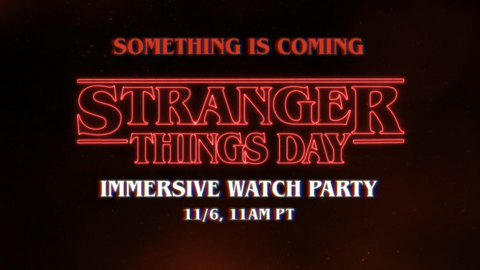 The watch party will start at 11 am PT, with the episode playing every hour, on the hour, until November 13 at 11:59 pm.
To join the experience, follow these simple instructions:

Download and install Roblox.
Head to the Countdown to Stranger Things Day Roblox page.
Click the green 'play' icon.
Enjoy!
For more Roblox news and guides, check out: