Roblox is getting serious about combating cheaters.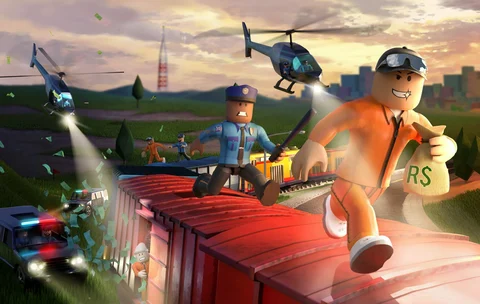 Cheating has been a continual problem in Roblox, not helped by the fact that the platform is almost completely open to developers - good and bad - to do as they please with.
That openness is key to the platform's success, allowing developers to create their games and experiences in whatever way their imagination takes them.
Those games are often competitive in nature though, and developers have long complained that Roblox hasn't done enough to combat cheaters.
The problem gained attention back in August, when the developer behind the free-to-play Apocalypse Rising 2, Liam Hutch, claimed that developing for the platform had become "demoralizing and exhausting" against a wave of cheaters.
Hutch would go on to claim that combating cheaters on the platform is essentially pointless, as there is no way to report or effectively ban them. It was a feeling shared by many other Roblox developers.

But that looks like it's set to change, as Roblox has announced their acquisition of Byfron a leading anti-cheat provider.
Byfron was created by ex-Riot Games staff, including some of the team behind Valorant's Vanguard anti-cheat system. Its Hyperion technology has subsequently been used in games such as Fortnite and Apex Legends.
Roblox Bring Onboard Byfron Anti-Cheat
Hyperion is designed to keep the game's code intact and block untrusted third-party applications. The hope will be that they can do that without curbing the open development that powers Roblox.
In a post on the Roblox forum, the Roblox developers revealed this acquisition would help accelerate their "roadmap to build robust anti-cheat and security solutions."
Roblox Corporation (NYSE: $RBLX) has acquired @ByfronTech. Together, Byfron will be combining forces to greatly expand Roblox's anti-cheat capabilities. Stay tuned for more info in the coming months!https://t.co/318r8UgwJC pic.twitter.com/yaZ0FrkScE

— Bloxy News (@Bloxy_News) October 11, 2022
"This includes client-side and server-side anti-cheat, alt accounts detection, and additional tools for developers to combat cheaters."
They also claimed that this move will free up developers to work on their experiences rather than, in their own way, combat the cheaters that may be ruining their games.
It will be interesting to see how this one plays out. Roblox's rise has seen more than a few growing pains, which questions being raised about the ability of kids to access adult content and the lack of practical safeguards - all tied to the platform's openness. Cheating is just another part of that problem, and with anti-cheat measures being brought in, that openness may soon be a thing of the past.
For more Roblox news and guides, check out: