We've listed all the available champions that you can play with in Wild Rift and given you an insight into what champion roles are.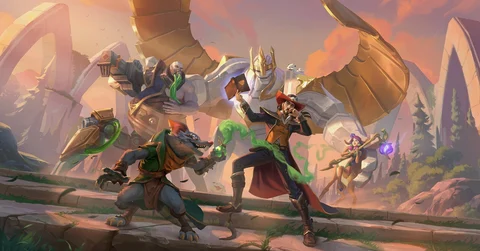 Wild Rift is one of the most well-known MOBA titles in the mobile gaming community. Inspired by Riot Games' older and much more popular PC game, League of Legends, Wild Rift brings all the action you know and love from the genre to the small screen.
Its high-energy, fast-paced combat, and often competitive nature are just a few highlights of what makes Wild Rift such an interesting game with the League player base and beyond. But, the game won't be able to exist without its exhaustive list of champions.
Champions are characters that you play as in Wild Rift. Utilize their unique set of abilities and champion roles to build the best team composition in a match. So, if you want to win matches and familiarize yourself with your fellow allies (or opponents), then here's a closer look at all the champions currently available in Wild Rift.
All Wild Rift Champions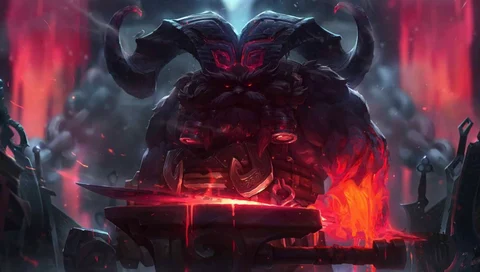 There are currently 103 champions in Wild Rift. The last three champions added to the game were Ornn, Swain, and Volibear. They arrived as part of the patch 4.2 update.
Here are all the champions in Wild Rift:
Aatrox
Ahri
Akali
Akshan
Alistar
Amumu
Annie
Ashe
Aurelion Sol
Blitzcrank
Brand
Braum
Caitlyn
Camille
Corki
Darius

Diana
Dr. Mundo
Draven
Ekko
Evelynn
Ezreal
Fiora
Fizz
Galio
Garen
Gragas
Graves
Gwen
Irelia
Janna
Jarvan IV
Jax
Jayce
Jhin
Jinx
Kai'Sa
Karma
Kassadin
Katarina
Kayle
Kayn
Kennen
Kha'Zix
Lee Sin
Leona
Lillia
Lucian
Lulu
Lux
Malphite
Master Yi
Miss Fortune
Morgana
Nami
Nautilus
Nasus
Nunu
Olaf
Orianna
Ornn
Pantheon
Pyke
Rakan
Rammus
Renekton
Rengar
Riven
Samira
Senna
Seraphine
Sett
Shen
Shyvana
Singed
Sion
Sona
Soraka
Swain
Teemo
Thresh
Tristana
Tryndamere
Twisted Fate
Twitch
Urgot
Varus
Vayne
Veigar
Vex
Vi
Volibear
Warwick
Wukong
Xayah
Xin Zhao
Yasuo
Yone
Yuumi
Zed
Zeri
Ziggs
Zoe
Each of these champions can fall into a specific champion role: Assassins, Fighters, Mages, Marksmen, Supports, and Tanks. Choose wisely when building your team composition.
For more Wild Rift guides, check out: