You have numerous options when it comes to playing League of Legends: Wild Rift on PC. We detail each in this how-to.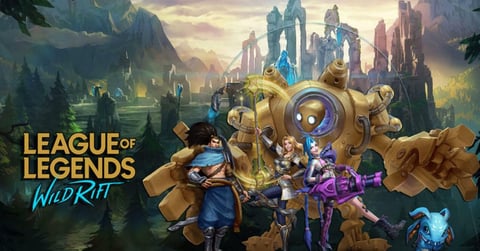 League of Legends: Wild Rift has taken Riot Game's hugely popular MOBA and brought it to mobile devices.
Offering up shorter games, streamlined character design, and a number of gameplay tweaks to simplify League's more complex mechanics, Wild Rift is an impressive reimagining of what made League of Legends so successful - competitive, action-packed, and strategic.
Wild Rift is, by design, primarily a mobile title, available on iOS and Android, however, there are some who would prefer to play the game from the comfort of their PC.
Thankfully, it is perfectly possible to play Wild Rift on PC, allowing you to use a keyboard and mouse and, obviously, a far bigger screen.
To learn how, check out our guide to playing Wild Rift on PC below.
How To Play Wild Rift On PC Using An Emulator
Offers up the best results, and arguably the easiest way to play Wild Rift on PC is by using an emulator.
The most popular Android emulator is BlueStacks, follow this short guide to get Wild Rift set up on BlueStacks.
Download BlueStacks from the official website.
Launch BlueStacks and search for Wild Rift from the search box in the top left.
An emulated Android instance will launch and you will have to sign into your Google account.
Download and install Wild Rift (1.44 GB).
Launch Wild Rift from the app menu (you will need to download a further update of approx. 1.64 GB)
It really is that easy, you can now change the control scheme and graphic/performance settings from the right-hand menu.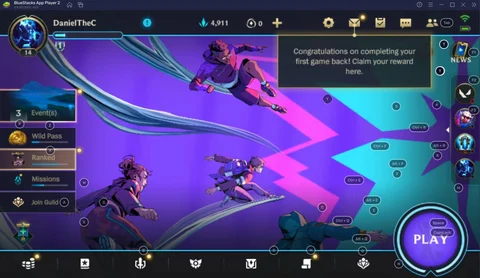 You can also use Tencent's GameLoop or LDPlayer to emulate Wild Rift for similar results. It is also worth noting that Tencent owns Riot Games, the developers behind Wild Rift, though this doesn't appear to confer any particular advantage for players.
Once set up every game mode is available to you and you can even play with a controller,
If you are using a keyboard and mouse with BlueStacks we suggest using the smart MOBA control layout. It can be difficult to get used to and don't think it will be League of Legends intuitive but after a couple of games, you will find yourself getting in the swing of it and we have found it to be the best controls for Wild Rift on PC.
Can You Get Banned Using An Emulator With Wild Rift?

The short answer is yes, you can but not for using an emulator to simply emulate the game.
The way you can get banned for using an emulator on Wild Rift is by using auto-button pressers or macros; features that your emulator may provide. This was confirmed by a Wild Rift developer through the official Wild Rift subreddit.
Speaking a couple of years ago, Rioter R_Bazerka confirmed that players can play Wild Rift with an emulator.
"Using an emulator is not an issue (you won't get banned for specifically using an emulator)," explained Bazerka. But did have a warning for those that did: "That being said make sure that your emulator isn't doing anything in-app specifically (many [emulators] have functions like rapid button tapping or auto move etc. those will cause a ban since its technically external functions affecting gameplay)."
He also explained that Riot doesn't officially support any emulator and any issues with them are fundamentally not a Riot issue or one they would look to fix.
So, yes, you can use an emulator but you have to be careful what you do with that emulator and make sure you don't run any programs or features that give you an explicit advantage over mobile players.
For more Wild Rift news and guides, check out: