It has been five years since Gameloft released Asphalt 9: Legends. Now leaks and rumors are coming about Asphalt 10. Here's all you need to know about the new game.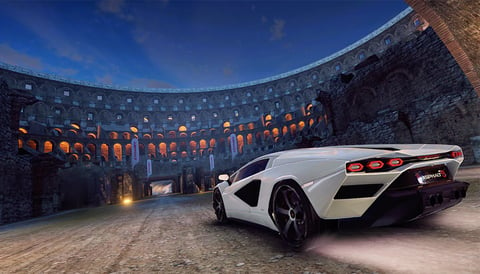 Asphalt 10 is the eagerly awaited next installment of Gameloft's massive racing game series. Asphalt 9 was released in mid-2018 and it's still going on strong to date with new additions to the game such as Wild Cards and new maps.
However, with so much advancement in the mobile gaming industry over the past four years, new possibilities are open in terms of graphics, controls, design, and cars.
Players have been urging Gameloft to release Asphalt 10 with improved features. But, in true Gameloft nature, they have been rather tight-lipped about releasing a lot of information. Rumors are circulating that the title of the next installment is "Asphalt 10: Speed." That being said, we've put together everything we know so far about it.
Asphalt 10 - Release Date
There is no official confirmed release date for Asphalt 10.
However, we might be able to predict a potential release date. Asphalt 8: Airborne was released in August 2013 while Asphalt 9: Legends was released in March 2018. If Gameloft took the same amount of time to create the next installment, we could potentially see Asphalt 10 coming as soon as 2023.
Granted, there were a couple of spin-off Asphalt games like 2015's Asphalt Nitro and 2016's Asphalt Extreme that were released between those big titles releases. Despite them not being full-fleshed members of the popular series, they did provide a surprising amount of fun.

Asphalt 10 - Gaming Platforms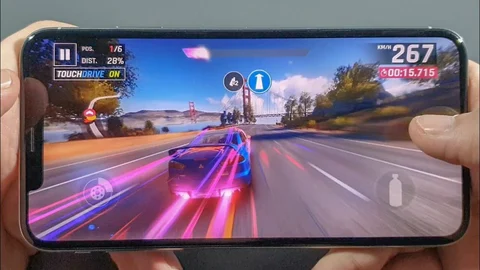 Gameloft has stuck with mobile and Windows as its two primary platforms for years. A majority of players game using Android devices so we'll likely see an Asphalt game coming to Android first. Still, iOS offers a slightly better gaming experience due to its improved graphics and battery performance.
However, we have seen an expansion on the platform front with Asphalt 9: Legends being available for Nintendo Switch players in October 2019. On top of that, we saw the game was further made available for Xbox One and Series X/S in August 2021.
The sky is the limit for Asphalt since it continues to deliver high-end graphics and improvements to its already impressive racing experience. We could see the Nintendo Switch and Xbox consoles added to the primary platforms of mobile and Windows with the release of Asphalt 10.

Asphalt 10 - New Controls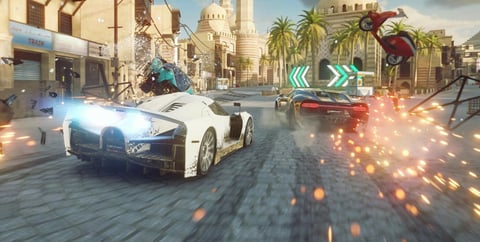 Like all new Asphalt games, we can expect a smoother, high-end graphic and optimized gaming experience. Nitro Shockwave was an amazing introduction to the game as it added a new dimension to gameplay. We can only expect newer and better controls to come our way in the next installment.
Advancements in mobile software and hardware, in general, could also enable developers to push smoother tilt controls and maybe introduce new audio and vibrations interactions in the game.

Asphalt 10 - New Cars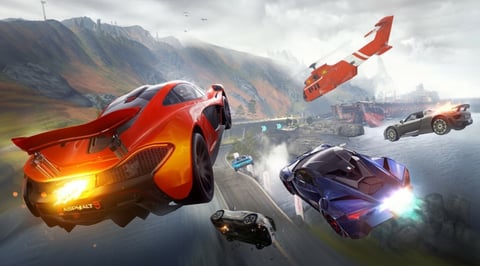 Cars are the most significant aspect of any Asphalt game. In Asphalt 9, we have nearly 200 cars and the number can only go higher as Gameloft eyes its target of giving players variety in Asphalt 10.
In recent times, Gameloft hasn't been shy of adding new cars to Asphalt 9 as they continue to collaborate with the biggest names in the car-making universe such as Inferno Automobili and Faraday Future. Asphalt 10 could benefit from these partnerships to deliver some of the most exciting cars to the game.
Asphalt 10 - Esports Competitions
Gameloft has been rather transparent about its ambitions to elevate the Asphalt games into a large esports competition. Tournaments like Vodafone and ESL's Snapdragon Pro Series have garnered a wide array of followers worldwide.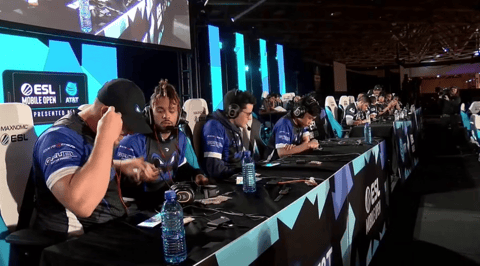 Recently, Gameloft partnered with Indian esports company, Nodwin, to host esports competitions throughout India. Florent Vallauri, the managing director for the SEAP region at Gameloft, had this to say about the collaboration:
We believe, as a genre, arcade racing has the potential to connect with a larger gaming audience. This fits in well, offering racing experiences which let every one prove themselves in jaw-dropping races, feeling the thrill of high-end cars in a highly immersive environment

Altogether, the future seems bright for the Asphalt series. Stay tuned and watch this space for future updates!
Stay up to date with the latest Asphalt 9 news and guides: