The Daily Events Bonus Pass will allow you to earn more rewards and benefits in Asphalt 9.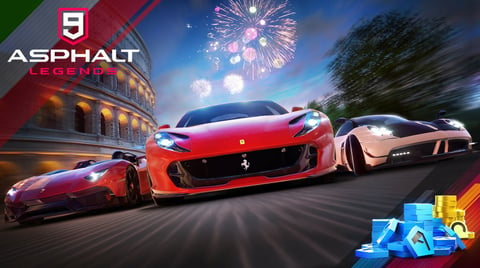 The Asphalt 9 devs have introduced a new feature to the game: the Daily Events Bonus Pass. It's an exclusive Pass that offers a variety of different perks to players who enjoy participating and competing in in-game events. This includes additional event Tickets, faster Ticket refill times, bonus rewards, packs, and more.
The Daily Events Bonus Pass is the third Pass in the game and joins the likes of the Legend Pass and the Multiplayer Bonus Pass. Here are all the details you need to know about this new addition to Asphalt 9.
Get Extra Rewards With The 'Daily Events Bonus Pass'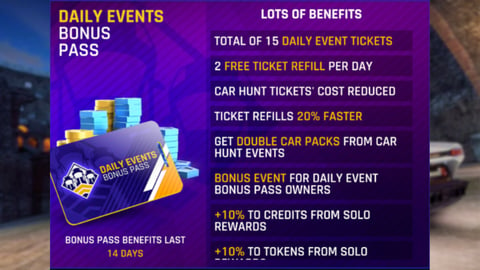 You can purchase the Daily Events Bonus Pass for USD $5. Similar to other Passes in Asphalt 9, they come with various rewards and benefits. Here's a look at all of them:

15 Daily Event Tickets
2 free Ticket refills per day
Car Hunt Tickets' cost reduced
Ticket refills are 20% faster
Double the amount of Car Packs from Car Hunt events
Bonus event
+10% extra Credits from Solo rewards
+10% extra Tokens from Solo rewards
The extra benefits and rewards you get from this Pass last 11 days. Once it expires, you will need to purchase the Pass again to enjoy the perks it comes with.
Stay up to date with the latest Asphalt 9 news and guides: