The devs have revealed that animated decals are coming to Asphalt 9 in the upcoming season.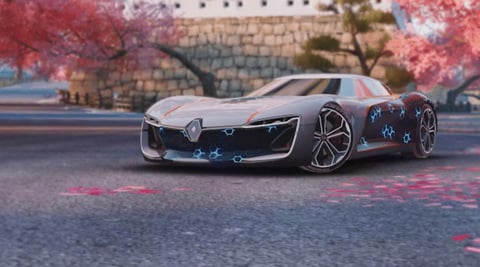 Since Asphalt 9's release, players have been asking the devs to introduce animated decals to the game. For the longest time in all Asphalt games, decals have just been static designs that can be applied to your favorite cars.
Now, that's going to change. The devs have announced that animated decals are finally coming to Asphalt 9 in the Winterfest season. Once it's released, only a handful of select cars will receive one - one of which is one of the new cars from the upcoming update.
Animated Decals Are Finally Coming To Asphalt 9
As it stands, you will be able to get animated decals at the in-game store. Before you get them, you'll also be able to test them at in special events.
Rate the Lotus Evija animated decal from 1 - 827!#Asphalt9Legends pic.twitter.com/fqI94zxcBP

— Asphalt (@asphalt) December 13, 2022
The Ultima RS, Lotus Evija, Renault TreZor, and Bugatti Bolide are the first cars to get an animated decal. More will be released in future game updates.
Stay up to date with the latest Asphalt 9 news and guides: