The preliminary stages for the ESL Snapdragon Mobile Open NA 2022 for Brawl Stars will begin on June 22. Here are all the details you need to know about the rules, tournament settings, and how to sign-up!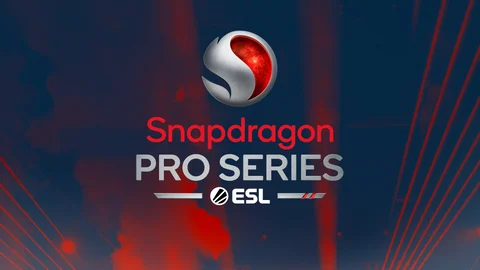 ESL continues to deliver high-octane mobile-focused esports tournaments with its signature Snapdragon Pro Series. All eyes are on the Brawl Stars Season 1 Split. Players from all over North America can form their own teams and participate in this tournament for a chance to move up in the ESL Snapdragon Mobile Open Series.
Here is everything you need to know about the event including how you can get involved, the format, and prizes!
Requirements
Players must register themselves at the official ESL site.
Teams must have at least three players but no more than four.
Teams must have all members with residence in any of the following territories: Canada, Jamaica, Mexico, Puerto Rico, United States.
Players must be at least 16 years old.
How to play

Join the match via the in-game notification.
Prepare your team and press "Ready."
Make your ban and pick brawlers with Power Match functionalities.
After the match, the final results will be submitted automatically.
The match will start as soon as possible when both teams match against each other instead of following the scheduled time in your respective match link.
Tournament Settings
Format 3v3; Best of 3 Set
Mode: A Set will be played on one of the available game modes in the specific order on the specific maps in each round.
The list of the Sets will be announced on Snapdragon Mobile Open Discord server.
All picks & bans are made in Power Match mode (1 ban for each team in a specific ban order)
In case draws happen, those matches will need to be replayed.
Tournament Rules
Players have to make sure they are logged into the same game account they linked to ESL Play. Logging into a wrong account they are not associated with will result in the player not receiving lobby invites.
Players have to make sure that when the tournament starts, they are not in any lobby or party. If not, the player will not receive a lobby invite.
Players have to make sure they do not have in-game "Do Not Disturb" mode on. Having this on will stop the lobby invites from appearing on the screen.
Players should be wary not to click the "IGNORE" button as a response to the lobby invitation. If a team is not present in the lobby in 15 minutes after the lobby invitations were sent, that team will receive default loss automatically.
If a team finds any problem during their match, they must open a protest ticket on ESL Play or to contact an ESL admin at the respective Support channel on discord for assistance.
Prize Pool
The higher your team finishes in this tournament, the more points you receive. With the higher number of points accumulated, you will a better chance at qualifying for the latter stages of the ESL Snapdragon Mobile Open Series. Here's a breakdown of the points distribution per team placement:
| | |
| --- | --- |
| Placement | Prize |
| 1 | 100 points |
| 2 | 75 points |
| 3-4 | 55 points |
| 5-8 | 35 points |
| 9-16 | 20 points |
| 17-32 | 10 points |
| 33-64 | 5 points |
| 65-128 | 3 points |
While you're waiting for the tournament to start, sharpen your skills with our guides: